Sweden, while publicly protesting, aided US invasion of Iraq - report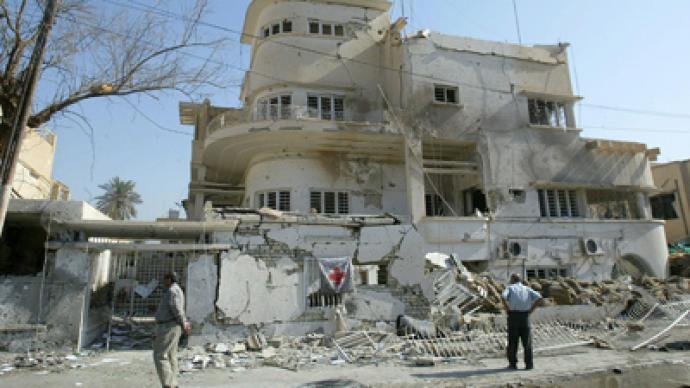 A Swedish intelligence agency gave crucial information to the US about targets for a bombing raid in the run-up to the 2003 invasion of Iraq, a Swedish newspaper reports, citing previously classified documents from the US military's Central Command.
The information regarded Swedish-built bunkers in Baghdad that were officially designated as civilian shelters, but that the Pentagon suspected of being used by the Iraqi military or officials from the government of Saddam Hussein. Documents obtained by Expressen, the Swedish newspaper that broke the story, show that "intelligence exchanged with Sweden and the US" gave American military planners information on what to hit in an aerial assault to be carried out in March 2003. Expressen had earlier reported of a clandestine January-February 2003 meeting between high-ranking American military experts and MUST, Sweden's military intelligence agency. As a result of that report, an investigation was launched by a Swedish prosecutor into whether a MUST employee had leaked classified information to the US. But the inquiry was cut short after it was determined that espionage had not taken place.And as American experts were meeting with Swedish intelligence, Sweden's leaders were protesting any invasion of Iraq that proceeded without the United Nations' approval. At the time of the invasion, in late March 2003, then-Prime Minister Goran Persson called the unilateral invasion "unfortunate.""Unlike the United States, Sweden views a military attack on Iraq without the support of the UN Security Council as a breach of human rights," he said the day after the opening assault on Iraq by US-led forces.Now, the discovery that Swedish intelligence gave the US information instrumental to that attack has brought former Left Party head Lars Ohly to call for a further investigation into whether MUST was authorized to aid the US in such a way – and if so, by whom. "If a Swedish agency acted without the government's knowledge or permission, that's serious because that means the government doesn't have control over its public agencies," Ohly told Expressen. Persson said he "has no recollection" of whether he was informed of Swedish intelligence's collaboration with the US in the run-up to the war.
You can share this story on social media: