Suspects in killing Russian businessman detained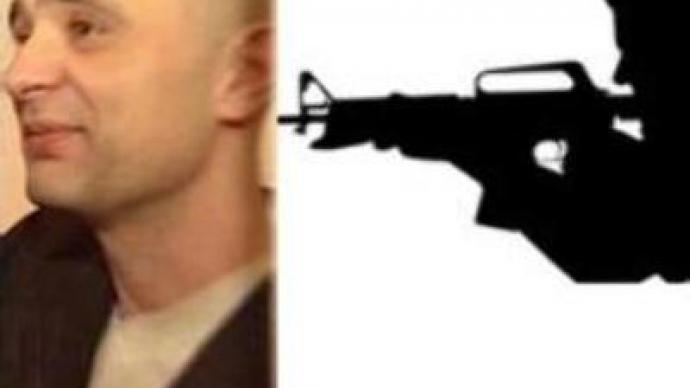 Ukrainian Security Service has arrested two suspects in connection with the assassination of a Russian businessman, Maksim Kurochkin, gunned down on March 27 outside a courthouse in Kiev.
The case of a murdered Russian businessman has pushed the Ukrainian political turmoil from the top of the news headlines in Kiev.
"Officers of the Ukrainian Security Service in Dnepropetrovsk detained two people alleged to have killed Kurochkin. We are now working to establish the masterminds behind the crime,"
said Valentin Nalivaichenko, the Head of the Ukrainian Security Service.Maksim Kurochkin was shot in the inner courtyard of this building, while he was transferred from the court to the detention center. The assassin fired a shot from the attic of the nine-storey building, where a sniper rifle costing $US 20,000 was later found.This gunshot echoed through the corridors of power in Kiev. Politicians and media dubbed it the most outrageous killing in more than a decade. Prime Minister Yanukovich placed the investigation under his personal control.
"He was a citizen of Russia. I think Ukrainian authorities will do everything possible to investigate this incident. This case is unprecedented,"
commented Viktor Chernomyrdin, Russian Ambassador to Ukraine.In 2005 businessman Maksim Kurochkin was put on the wanted list in Ukraine on charges of extortion. A year later he gave himself up after being detained by customs at Kiev airport.A trial started, with Kurochkin accused of racketeering. There was some speculation at the time that he was connected to a number of illegal deals worth $US millions, involving anything from agriculture to the hotel business.During the trial, Kurochkin repeatedly expressed fears for his life. Just hours before he was gunned down on March 27, he asked authorities for protection.The investigation continues and the two detained men will now be questioned by the Prosecutor's Office. The question, investigators have failed to answer yet, is the motive – was the shooting an act of economic or political assassination.
You can share this story on social media: