American philanthropist honored for bolstering US-Russia cultural ties
American philanthropist Susan Lehrman has received the Fulbright Award for contributing to international diplomacy, specifically Russia-US cultural ties. A month ago, her efforts were warmly saluted by the Russian Foreign Ministry.
Since 1991, public organization One to World has annually bestowed the Fulbright Award on individuals who make outstanding contributions to promoting international understanding in culture or education. This year, real estate investor and President of Lehrman LLC Susan Lehrman was chosen to be one of three nominees for the award.
Washington socialite Lehrman was awarded the prestigious Fulbright Award for working to bridge the gap between Russian and American cultures.
In her acceptance speech, Lehrman recalled the classic Russian writer Fyodor Dostoyevsky, and his saying that beauty will save the world. She shared her belief that culture can break through the ice of negative stereotypes in Russian-American relations.
Lehrman founded and chaired the Initiative for Russian Culture (IRC), an initiative of American University in Washington, DC, that promotes greater understanding of Russian culture among young Americans in the mid-Atlantic and Washington metropolitan area. The initiative specializes in cultural exchange programs, Russian art courses and also includes extremely popular discussion series on Russian cinema. The IRC brings old Soviet and modern Russian movies to the US that otherwise would likely never make it to American screens.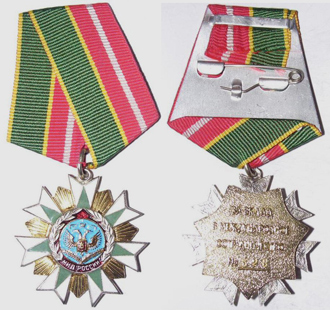 "During different conversations that I had with [Russian] Ambassador [to the US Sergey] Kislyak over the time he shared with me his vision of young people working together on joint projects of interest. And I also knew people at the American University interested in expanding the programs on Russia so getting everyone together, the Initiative for Russian Culture was born," Lehrman told RT.
Earlier this year, Lehrman was awarded a prestigious Russian diplomatic medal, which previously had never been given to a US citizen. In April 2013, Russian Ambassador Sergey Kislyak decorated Lehrmann with the Medal for Contribution to International Cooperation of the Ministry of Foreign Affairs of the Russian Federation. "I'm very honored to receive this precious award, it was quite a surprise to me, but it is very nice to know that your efforts being recognized," Lehrman explained.
"I'm very happy and pleased to see that other organizations are thinking among the same lines," she said. "To me true change comes through the heart and to reach hearts and minds of the young people you must go through culture. Cultural understanding is of critical importance to the younger generations so that they are not drawn into easy stereotyping that you see all of the time on television and Hollywood movies."
After the ceremony, Ambassador Kislyak stressed that Lehrman has no business interests in Russia, and that her activities are aimed at bringing Russians and Americans together through shared culture.
Lehrman also has a great love of French culture, and works on cultural projects in France. Shortly before being decorated with the Russian medal, she became a Chevalier of the Legion of Honor in France – the country's highest award for non-French citizens – for her contributions to developing cultural ties between the US and France. Lehrman has also supported the Kids Euro Festival in Washington launched by the French Embassy in 2008.
You can share this story on social media: