Indian surgeons carve up poor women in insurance fraud scheme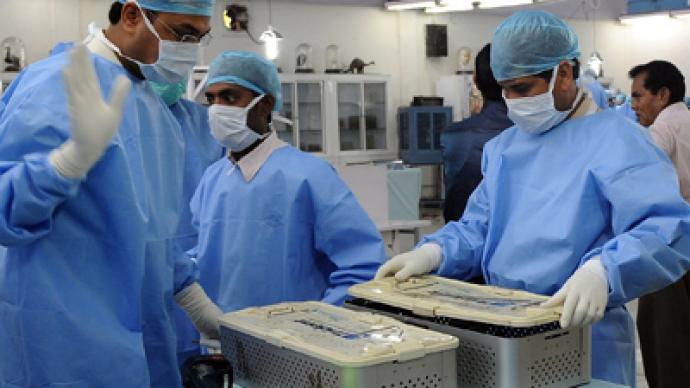 Indian doctors, in a move to claim large sums from a national insurance scheme, have been illegally removing uteruses from poor women, making them unable to bear children.
Medics in the Indian state of Chhattisgarh have been carrying out hysterectomies on village women without a valid medical reason in order to scam a government system that allows private hospitals to claim compensation for treating patients who cannot afford the procedures, says the state's health minister.It is reported that up to 2,000 people were convinced into having their wombs removed since the beginning of this year."The women were deliberately ill-advised by doctors who removed their uterus to get money," Amar Agrawal, Chhattisgarh's health minister, told Reuters.Doctors often told the women that surgery is necessary to avoid cancer.Surgeons claimed up to 30,000 rupees ($540) for such treatment, under the Indian government's 2008 health insurance program.Removal of the uterus leaves the patient unable to bear children. In most cases, this type of surgery also causes the removal of ovaries and fallopian tubes. The operation can also cause osteoporosis in patients and other serious side effects such as a change in hormonal balance.Critics of the practice say the policy was abused because of a lack of an external oversight."There has to be a regulatory body. It cannot be left to the devices of these care providers," said Raman Kataria, a physician with a non-profit organization.
You can share this story on social media: