Poverty not religions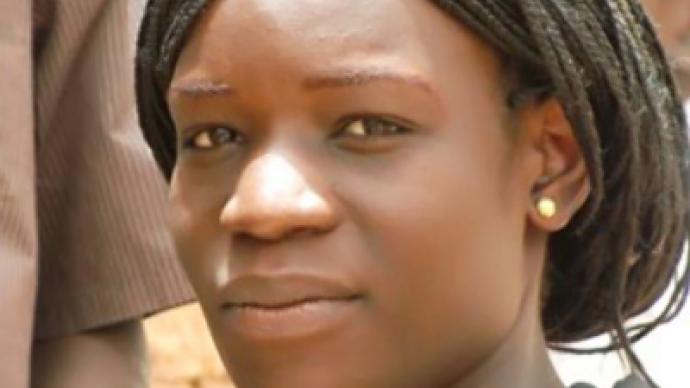 The West and the Sudanese have different views on what is the real challenge facing Christians and Muslims living in the African country.
Pastor Yohana Benjamin Dirar takes time to shake the hand of every man, woman and child sitting in the church. These people are preparing a Bible conference for children: for two weeks starting on Monday, 200 young Christians aged 5 to 14 will perform, sing songs and recite poetry. Guests from neighboring communities will visit local children. Each participant must donate 5 Sudanese pounds ($2.5) for food and drinks, but not each family can afford this. Therefore, Teresa William, who is in charge of organizational issues, relies on God.
It's quite to the point to rely on God in a former refugee camp, which is now the Hai al Baraka area in Khartoum. Pastor Yohana was 18 years old when, in 1983, war broke out in the south of Sudan and crowds of Christian refugees fled to the capital. He is 45 years old now. Over these years the refugees were granted land here. They built houses, drilled water, planted trees in front of gates. The brightest things in the area are the painted gates. Each house has them in front. The most solid things in the area are churches and mosques. Mosques have appeared recently, after 2003, when Muslim refugees arrived here from Darfur.
Pastor Yohana is eager to explain to those who listen that Muslims are not at war with Christians in Sudan.
"There are many Muslims around us. Nearby, a Muslim keeps a shop, and we are on good terms with him. He is from Darfur. In the south, there are also many Muslims. We live all together here. These are politicians who create problems. In the south, we have a Christian government, in the north, we have a Muslim government. Therefore, it may look like a religious challenge. However, we Christians don't have any problems with anyone. There are some Christians and a deputy pastor in the northern parliament. The ruling party has Christians as well."
Sudanese Christians are always ready to talk about it. But nobody is inclined to listen to them, because it takes a lot of time to understand the problems created by politicians and they can be solved. It's much easier to present the situation like this: Muslims are slaughtering Christians, because that's what they are like, that's it.
Thus the issue has no solution if it is presented in such a way. It means that the world community needs to put pressure on Sudan and take its land in bits and pieces. The country has crude oil deposits in the south, where for 20 years a war was fought. Freedom to the South! And it doesn't matter whether it wishes it or not. In 2011 the referendum will be held. They have crude oil and uranium in Darfur. Freedom to Darfur! Gigantic posters were placed in newspapers and on television. Even George Clooney planned to report on this issue in the UN. But the UN refused to listen to him. Analyzing the publications on Darfur, it can be noticed that first they reported on several dozens killed there, then the figure transformed into 10,000 killed. Today they report on hundreds of thousands.
A parishioner of this church, George, works in the UN. He is from the south, his family is also refugees. He believes that this country is being wrongly pressured.
"We must to stay together instead of separating. We are stronger if we stick together, not stay separately. The Western world is getting integrated. In the mean time they force us to disintegrate. It's done under various pretexts. People cannot catch up with what is going on. However, I'm not sure that they realize this in the south. The life is really hard. There, the soil is fertile, it's much better for agriculture than in the north. But there they are slow in clearing fields from mines, although these works are conducted by joint efforts of the Khartoum government and the UN."
I ask Pastor Yohana if parishioners are willing to return – the war ended six years ago.
"Of course many people would like to go back, but the majority of them have no houses any longer, many people have no money for tickets, let alone for settling here. Those from the nearby areas, maybe, will soon return. Those who are from the very south – I don't think so. Although here there's a desert, while there, there are farms and more fertile land – the life is easier."
It's much worse with education is the south. In Khartoum most children study at school, even if their families are poor. In the south, half of women and a majority of men cannot read.
The pastor has four children. In a year the eldest will start university to study to be a physician. He is showing a church school to me. The community managed to build the church building in 2006, but it cannot afford building school classrooms yet. The classrooms are small rooms with a ceiling through which you can watch the sky. But even such classrooms are in shortage. Some students have to sit outside. The pastor realizes that the poverty makes a discouraging impression.
"Never mind, they enter universities from these classrooms," he says.
The most active members of the church, including George and Tereza, manifest a living confirmation of Yohana's rightfulness. They succeeded in life, but they don't leave the community. The relationship in the community is very friendly.
"Each Sunday we have four services with 200-500 congregants in each of them. We have five priests. Our pastors studied in Khartoum and Jordan. We are a diocese of the Anglican Church. Our bishop stays in Juba, in the south. The former Archbishop of Canterbury used to visit us, but a new one has not come yet."
During the election many observers in the south were surprised that the southerners say that they are Christians and some of them even wear crosses, but they live with seven wives, as pagans do, and all live in one place. The pastor is familiar with this matter.
"That's true, there is polygamy. They are Christians, but they don't know what it means, they don't know the life in Christ, they aren't born in spirit yet. Some of them are baptized, some come to the service, but they continue their habitual life," he explained.
Twice a week, all Sudanese schools have classes in religion in all grades, from the first till the 10th. They teach Islam in Khartoum; Christians leave classrooms for this time. They study Christianity in church schools.
"It doesn't create any problems for children. They study well. We have classes in religion in the evening each Friday and Sunday. It's not the issue that children belong to different communities. The issue is that the salary of their parents is worth 150-300 Sudanese pounds ($70-140). They have no medical insurance; it means they have no medical treatment," he said.
"There is no hospital in our area; we have only a medical aid post. And you have to pay for service there, although not much. They rely only on God. They need to pay for everything, including school. It comes to 200 pounds per year. If there are many children in the family, they won't be able to pay for all of them. It's also necessary to pay for science classes in mathematics, physics and chemistry. In the south people live on the farms, which are far from schools. Therefore, we have illiterate people there. As you see, it's not the question that Christian children get out of the classroom during the classes in Islam. And not that Christians and Muslims live in Sudan," he added.

Pastors Francis and William greet each other with the traditional words "Asalaam Alaykum." I asked them how they call God during services.
"We say Allah. And we say al Rabbi Isa, which means Jesus the teacher."
Nadezhda Kevorkova for RT, Khartoum
You can share this story on social media: