Study: Europe blames Jews for crisis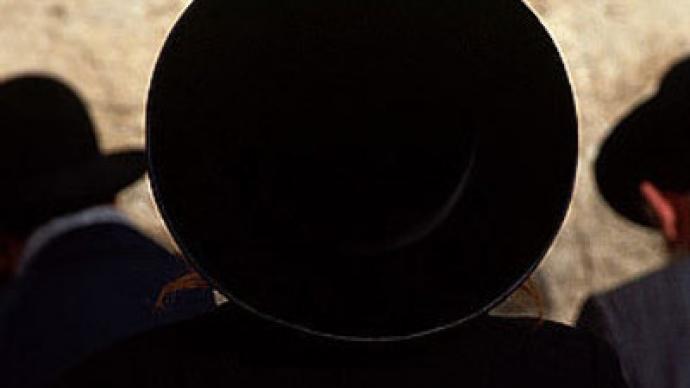 The global economic crisis has made anti-Semitism flourish in Europe, according to a recent study.
One-third of Europeans place full responsibility for the new Great Depression on the international Jewish community and 40% would not mind if Jewish businessmen move out from working in global financial markets.
The world is just preparing to embrace the global meltdown that has been knocking loudly at our doors for the last half year, while Europeans already know who brought it to our homes. Liberal values and tolerance that used to be proclaimed as the cornerstones of Europe's prosperity are now vanishing with increasing speed as the crisis skins EU citizens alive.
Recently the Taylor Nelson Sofres agency conducted ain 7 European countries for the
About ADL
The Anti-Defamation League was founded in 1913 to stop the defamation of the Jewish people and to secure justice and fair treatment to all. Now the nation's premier civil rights/human relations agency, ADL fights anti-Semitism and all forms of bigotry, defends democratic ideals and protects civil rights for all.
For 95 years, ADL has been combating anti-Semitism and bigotry of all kinds.
American Anti-Defamation League (ADL) which discovered interesting findings. 3500 people (500 representatives from each country ) from Austria, France, Germany, Great Britain, Hungary, Poland and Spain shared their views on who's to blame for the crunch of the world's finance.
31% of Europeans are sure that Jews made the crisis possible and 41% agree that Jews have excessive power on the world's financial markets (74% of Spaniards and 67% of Hungarians support this point of view). The survey found that so-called "business anti-Semitism" has grown by 5% in France, 6% in Poland and 7% in Hungary since 2007.
Only Britain can boast of a decrease in xenophobic and anti-Semitic moods, while the other six countries maintain this trend or have witnessed an escalation of ethnic enmity.
Anti-Semitic stereotypes are nothing new for Europe, but what strikes the most is that the meltdown has not entered its worse phase so far, which automatically means that xenophobic sentiments will grow even stronger. Here's an example: according to the same survey: 44% of Europeans believe it is "probably true" that Jews talk too much about Holocaust.
You can share this story on social media: