Students demand release of Georgians arrested in Abkhazia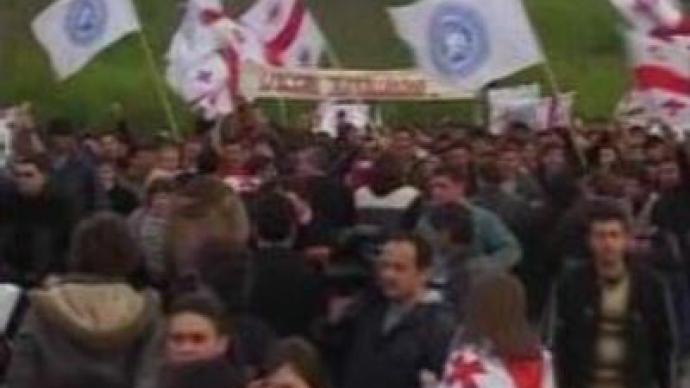 Several thousand Georgian students have taken part in a demonstration near the Georgian-Abkhazian border. They were demanding the release of three of their fellow countrymen, arrested in Abkhazia in March for violating the state border.
Abkhazia is a Caucasian breakaway republic which became de facto independent after the Georgian-Abkhazian war in the beginning of the 1990s.However, its independence hasn't been recognised by any state.On Friday, students waved flags and sang their national songs. But the peacekeepers say they tried to provoke them by throwing rocks.After the demonstration most of the students dispersed, but organisers said some 300 people remained.
You can share this story on social media: