Nobel laureate censures US, EU at Davos over equality-busting policies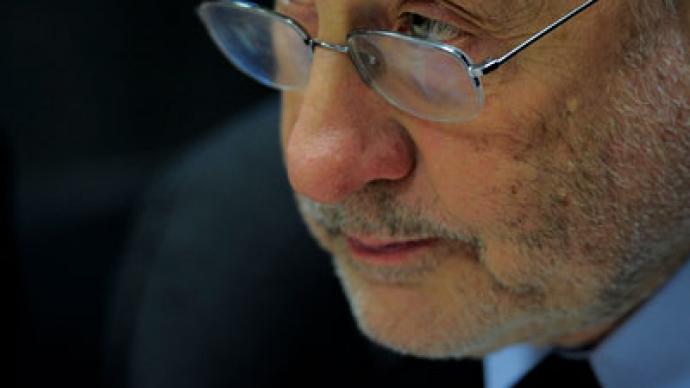 Noted American economist Joseph Stiglitz admonished US economic policies as fueling inequality at the World Economic Forum in Davos Thursday. Meanwhile the Nobel laureate said European leaders had no "sense of what they need to do and will do."
Stiglitz noted the fact that a full quarter of American wealth is owned by the richest one per cent of the country's population. The point was meant to illustrate growing inequality in the US, fabled to be an equal-opportunity society – but where the wealthy have seen their fortunes double since 1980 while wages have flatlined and housing and education prices have gone through the roof. He pointed out that median US income has been roughly the same for two decades despite rising costs. "America likes to think of itself as a land of equality and opportunity, the so-called American dream is very deep to our sense of identity," Stiglitz, who served as the chief economist of the World Bank from 1997 to 2000, said in an interview with the BBC on the sidelines of the conference. "The stats show otherwise, the US has one of the worst opportunity rates of any of the advanced economies."Speaking of Europe, Stiglitz praised the socially-minded Scandinavian countries for their progress in bringing about the most economically equal societies in the world. But he scolded European leaders as a whole for repeating "the same kind of platitudes, 'we need to get growth, austerity won't be enough,' but no country has policies that will achieve growth." "I haven't heard a single thing here that has given me a sense that the European leaders have any sense of what they need to do and will do," he said, as quoted by Bloomberg.
You can share this story on social media: