Stalin's map found in Moscow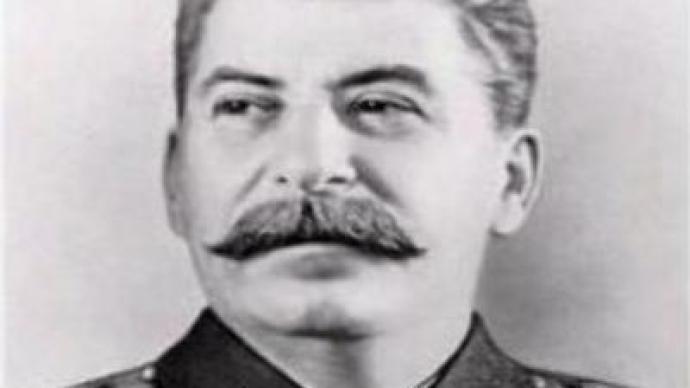 A controversial map drawn up by former Soviet leader Joseph Stalin has been found in a Moscow archive. Polish scientists claim the document reveals the USSR's plans for Europe.
Polish scientist Bogdan Musial, who came to Russia to work in the Moscow state archive, published a map from the 1940s in Germany's Frankfurter Allgemeine Zeitung newspaper. Mr Musial insisted the map proved that Jozeph Stalin was the very man who defined post-war borders in Europe. On the map, the northwestern Silesia region, which used to be German before WW2, is included as part of post-war Germany as well. However, there is another line, giving the disputed province to Poland, and forming the modern border between Poland and Germany. And that is how it still looks today. Russian experts, however, say the map was just one of Stalin's ideas and didn't result in any political decisions.
'We have 187 maps from Stalin's archive. They display ideas, but not decisions. Bogdan Musial starts his article saying the map was drawn in 1944. That date doesn't stand up to analysis. In 1944 Soviet troops were advancing across Europe, and Stalin had plenty of things to think about apart from the partition of Poland. I think, the map appeared in 1945, before the Yalta conference in February, or on the eve of the Potsdam conference in the summer,'
Valery Fomichyov from the State Archive of Political History says. Nevertheless, Tomasz Bielecky, a journalist for the Polish Wyborcza newspaper, disagrees saying domination of Poland had been Stalin's major objective even in 1944.Professor Yury Rubinsky from the Institute of Europe says disputes over post war borders in 1945 were just an inevitable part of the geopolitics.
'The war was about to finish, and a peaceful Europe had to be built. It was formed on the basis of new borders. They may have been doubtful and sometimes unfair, but what other borders existed? The borders, later secured by the Helsinki Agreement, allowed Europe to survive the Cold war. The lessons of Yugoslavia show us what happens if borders are violated,'
he states. Meanwhile, the politics of superpowers during and after WW2 remains one of the most complicated issues for historians.
You can share this story on social media: