Little sports stars: raising future athletes from the cradle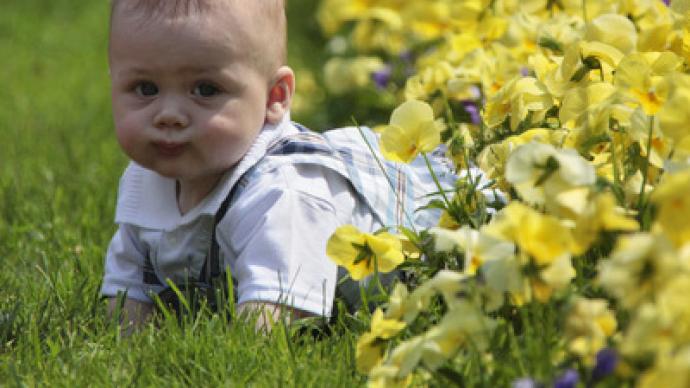 An annual baby crawling championship was held in the Russian city of Tyumen. Tournament's regulations included age restrictions for young athletes: only babies aged between 6 months and 2 years were allowed to enter the competition.
Almost everything else was competition worthy, too – the distance, the jury, the stopwatch, even the winner's stand and the awards ceremony.Athlete's coaches – namely, parents – were encouraged to use "doping" of any kind in an effort to stimulate the babies to crawl, and crawl fast.Favorite toys, a computer mouse, mobile phones, oranges – everything went into play. However, while parents could lure the babies into moving forward, touching, nudging, and physically advancing the competitor down the distance was not permitted at any time. For some crawlers, the 10-meter distance was too much of a challenge. Some refused to start the race, some left the crawling track. Some toddlers who had already started to walk did not want do go back to their old ways and move on all fours. Parents took the championship seriously. Little athletes had the most comfortable sportswear and a proper warm-up on the crawling track before the start of the competition. The winner, 11-month-old Miroslawa, covered the distance in a whopping 24 seconds, surprising the judges and even her own mother. The awards ceremony was as moving as it should be in real sports. The medal, the prize, and tears… However, those were not tears of joy for little Miroslawa: she liked the prize meant for the silver medalist a lot more than her own. Regardless of the results, every baby got a prize for participation. After all, whether it's babies or adults, in sports it should be participation and good spirit that matter.
You can share this story on social media: