Special forces officers fail to show up in court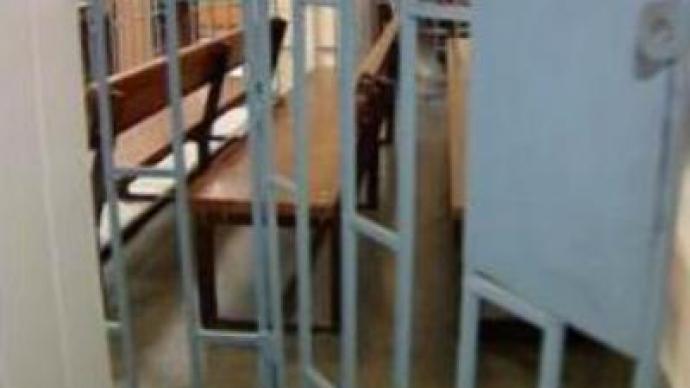 In Rostov-On-Don, Southern Russia, a search continues for a group of special forces officers, charged with killing six civilians in Chechnya in 2002. Captain Eduard Ulman and two other servicemen failed to show up in court on April 12.
Their whereabouts are unknown, and the police are looking for clues. Now captain Ulman and his two fellow-officers are on Russia's most wanted list.
Roman Krzhechkovsky is Eduard Ulman's attorney. He says he has not been able to contact his client for more than two weeks now.
"I don't have any information on their whereabouts. And I don't think anyone else has it for that matter,"
states Roman Krzhechkovsky, defence lawyer.Eduard Ulman and three other special forces officers were charged with killing six civilians near the Chechen village of Dai in 2002. They were taking part in an operation to capture international terrorist Hattab.When a car refused to stop at the checkpoint, the soldiers opened fire, killing the driver. Later they shot five other men in the car. The servicemen say they received an order from one of their supervisors to do so.Eduard Ulman and his team were put on trial and acquitted twice by the civil jurors. But the relatives of the victims were not satisfied with the court's rulings.In April 2006 the families' position was backed by the Russian Supreme Court which decided that all cases regarding crimes, committed by the army officers, should be reviewed by military judges and not by a civilian jury, so Ulman and his team have returned to the courtroom.This time, the prosecution asked for 19 to 23 years in prison for each member of the group. Neither Ulman, nor his comrades were in custody, so it is unclear how exactly they disappeared.Lyudmila Tikhomirova represents the relatives of the six Chechen men. She says Eduard Ulman escaped to avoid justice.
"We think that the defendants realised that their version of events is weak. And the evidence proves that. The ruling should be made by three professional judges. So the defendants escaped to avoid the charges,"
comments Lyudmila Tikhomirova, the victims' lawyer.There are differing opinions in Russia on the Ulman case. His supporters say he was following orders. His opponents are sure that it is a crime to shoot unarmed civilians no matter what orders the soldiers might have had.Even the disappearance of the Ulman group has caused speculation. Russian state Duma deputy Dmitry Rogozin says that they might have been kidnapped by someone in Chechnya who is seeking vengeance. Relatives of the victims as well as their lawyers deny such a possibility.If the defendants fail to show up in the coming weeks, and the police manage to locate them, the officers will be detained in prison in Rostov-On-Don. But if that doesn't happen, the case could be closed, or a new case brought. Major Aleksey Perelevsky, Ulman's supervising officer, who still attends each court hearing, will be the only defendant.With Eduard Ulman and his fellow servicemen at large, the trial came to a halt. The hearings will resume on May 24, but with the absence of the main figures, it is hard to say whether any progress will be made in this case.
You can share this story on social media: