Chaos in Spanish city as protesters rally against costly boulevard plan (VIDEO, PHOTOS)
Violent protests in the Spanish city of Burgos went into a third day Sunday, with street demonstrators venting frustration at the council's decision to reduce the size of a road by half, and remove a significant number of parking spaces.
Angry demonstrators marched through the northern Spanish city's streets, dismantling construction barricades and disrupting contraction work by throwing concrete blocks, Ruptly news agency reports. The window of one branch of Bank Santander was smashed to pieces during the riots.
So far 40 protesters have been arrested and 11 police officers have been injured since Friday.
Burgos Mayor Javier Lacalle on Sunday defended the remodeling project, telling journalists that most Burgos residents were "ashamed" of the image their city is offering to the world, El Pais newspaper reported.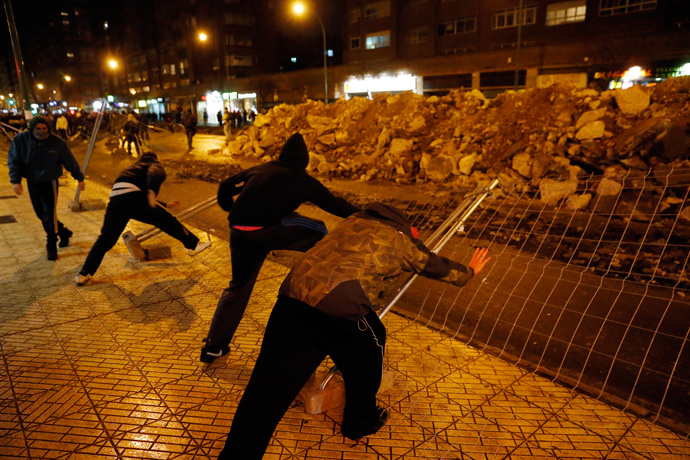 "We devote eight out of 10 euros to public services and just one to investments like this one, which also aims to stimulate economic activity in the city and improve public spaces," the Popular Party politician said.
But local residents say their patience has run out as they have been protesting peacefully for two months against the reconstruction project that will cost about 13 million euros.
Spanish economy, Europe's fourth largest, fell into recession after the collapse of the property market in 2008. The International Monetary Fund has warned that Spain may face five more years with unemployment rates topping 25 percent unless more reforms are enacted.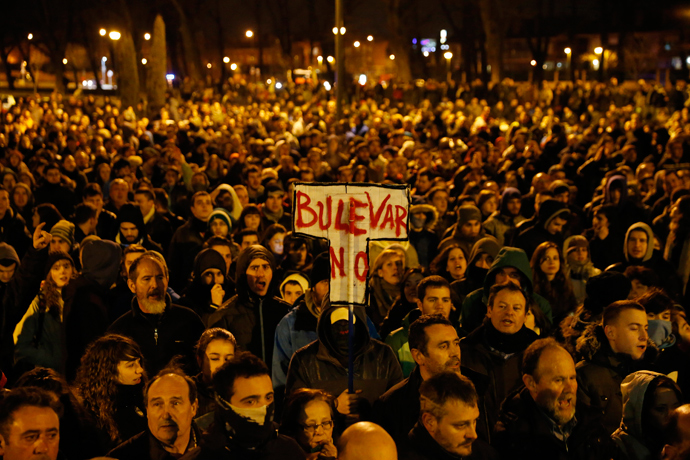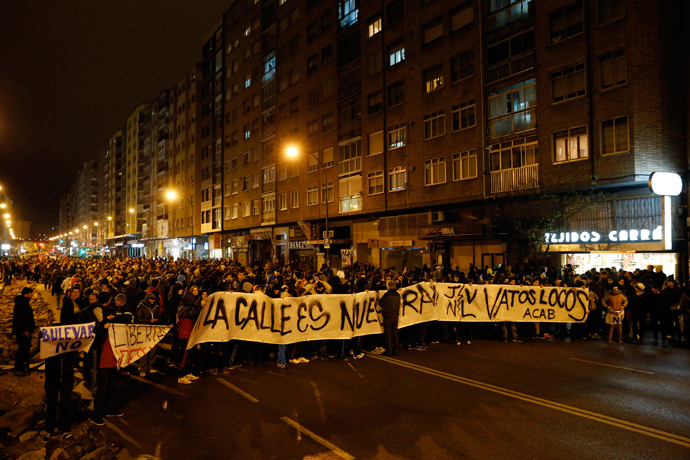 You can share this story on social media: