Spain debates prostitution ad ban – turning sex workers against new law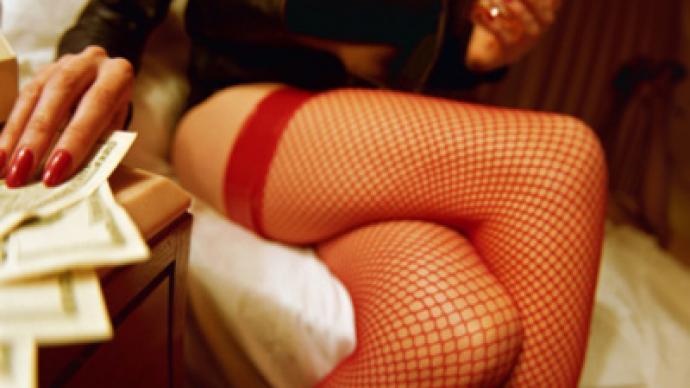 A proposed ban on prostitution ads in Spanish newspapers is getting people hot under the collar. The ban is designed to protect women from exploitation, but some sex workers say it is depriving them from the only living they have.
Classified ads offering a variety of sex services is a section that reportedly takes in up to 40 million euros of advertising revenue a year in Spain and makes up about 60 percent of all classified ads in newspapers throughout the country. The Spanish government proposed a ban on all prostitution ads in major newspapers, claiming they contribute to human trafficking and sexual exploitation.  "In most cases, these classified ads serve as a cover-up for the work of crime groups," says Isabel Martinez Lozano, General Secretary at the Ministry of Equality.That is, the prostitution mafia.  "70 percent of girls and young women we help are kept in confinement in apartments and the only way to contact them is to respond to these ads. If the ads are banned, they cannot be helped," explains Rcho Mora from Apram NGO.However, others hold a different view – with some saying that banning the ads will not hurt the vice mafia – but will hit those who willingly work in the sex trade.  Research shows that most of the girls become prostitutes on their own accord, claims Cristina Garaizabal, representative of Hetaria."Banning the ads won't stop human trafficking. Members of some feminist organizations think that prostitution is not the worst that can happen to a woman. This is an issue of a woman's sex appeal," she told RT. Many publishers and editors argue that because prostitution is legal in Spain, they are within their rights to run the ads. Pedro Zuazua, head of communications of El Pais, one of Spain's main newspapers, says that until there is a law making it illegal to publish such ads, this practice is unlikely to change. If in these advertisements there was something illegal or something bad, it would be worth fighting against, argues Zuazua.  "But the advertisements are a completely different part from the information. I mean we have to wait until the government decides something about the sexual advertisement because we can't do anything."Whether an advertising ban will stifle the mafia's illegal activities is being debated. But for the newspaper business that has struggled through the arrival of new media and the recent financial crisis, a ban on sex ads is most certainly going to hurt.
You can share this story on social media: