Tricky tasks in space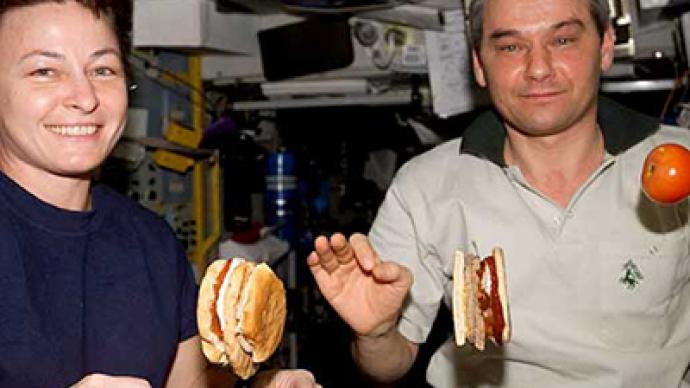 Ahead of his mission to the International Space Station, NASA astronaut Michael Fossum told RT about what life in space is really like.
The main crew of ISS Expedition 28/29, Russian cosmonaut Sergey Volkov, NASA astronaut Michael Fossum and Japanese Space Agency (JAXA) astronaut Satoshi Furukawa  is scheduled to leave for the Baikonur Cosmodrome on May 25. The blast is planned on June 8. For Fossum, the veteran of two shuttle missions, this is going to be his first rocket mission. He says that life in space is typically harder than it is on Earth, and even simple things are a big challenge. "Things as simple as going to the bathroom – on Earth gravity helps thing go where you want them to go and flashed away with water. In space the gravity does not work, we do not have a shower on board the space station, because the water would not have found the drain," says Fossum.  "You can wash your hair completely clothed, get a little soapy water on your hair and scrub it up; and the water does not fall on your clothing. It sticks to your hair then you massage it gently. If you massage it with a lot of energy, then you have drops of water in a big pattern spinning around your head," he explains. And even food is also an issue that creates difficulties for cosmonauts. "Regular bread has crumbs. You finish eating the sandwich on Earth then on the plate you have these crumbs. In space they do not go on your plate, they go in the air, and so they are in your nose, in your eyes, in the air conditioning filters. And so we do not use regular bread much," says Fossum.The crew of ISS Expedition 28/29 will stay at the ISS for six months, joining three other astronauts who have been on board since April. Docking with the station is expected to take place on June 10.The main task of their mission is to conduct the second test flight of the Soyuz TMA-02M digital series spacecraft. 
You can share this story on social media: