"I hope to see man on Mars in my lifetime" - commander of ISS expedition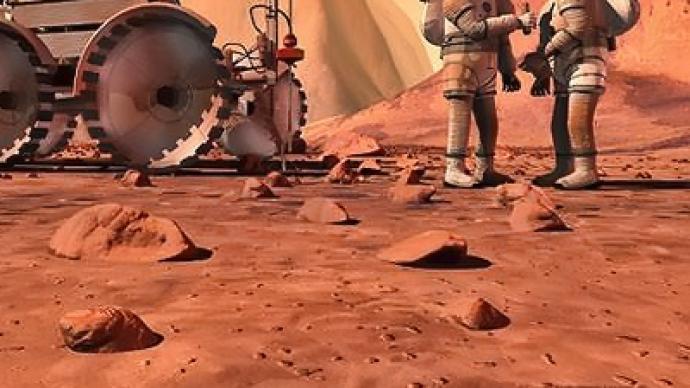 The crew of the 26th Expedition to the International Space Station has spoken to the media in Star City near Moscow. RT talked to astronaut Scott Kelly about the mission he headed and the future of space exploration.
The successful expedition, which ended in mid-March, was the last manned space mission to end before the anniversary of Yury Gagarin's historical flight, wrapping up half a century of exploration.Kelly told RT the spacemen had a very busy time at the International Space Station."During our flight there were a lot of different vehicles that came and went – Progress, Soyuz, the European cargo vehicle, the Japanese cargo vehicle as well as the space shuttle. I think that the most significant achievement of the flight was the coordination of all the activities," he said.Reflecting on developments in space travel, he said humanity could conquer Mars if it puts all its effort behind the goal."Certainly we could put people on Mars within a reasonable amount of time, if we dedicated our energy and resources to that. I'd like to see it in my lifetime and I hope I do," he said.ISS Expedition 26 lasted for almost 160 days. Its members were the first to use a new "digital" version of the Soyuz TMA-M space capsule. The explorers did three spacewalks over the mission and performed more than 30 scientific experiments.
You can share this story on social media: