Space blogger Suraev named Hero of Russia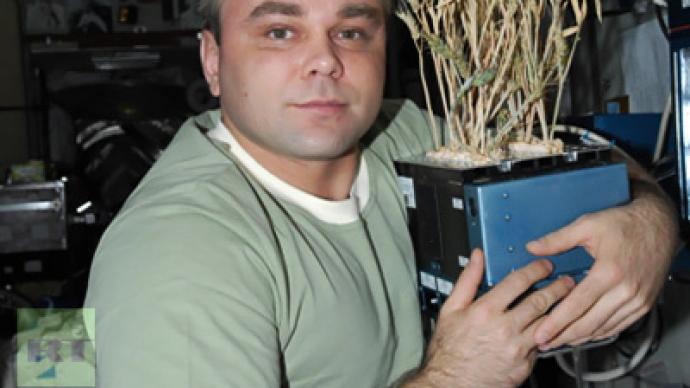 Maksim Suraev, member of the ISS Expedition 21/22 and the first Russian to blog from the outer space, has been awarded the title of Hero of Russia, the highest state award.
The award was long overdue. Cosmonauts are traditionally awarded the title upon finishing their mission. However the Defense Ministry denied Suraev the honor twice.The reason for this has never been revealed, although some media cited their sources familiar with the situation as saying that the delay was due to red tape. Apparently all the problems have now been resolved."The story is over. It was a procedural delay relating to the fact that some cosmonauts also serve in the defense ministry. Now we have an award order dated 30 October," RIA Novosti cites Sergey Krikalev, head of the Cosmonaut Training Center as saying.Maksim Suraev spent six months at the International Space Station starting in September 2009. He attracted much public attention by regularly posting pictures and through in his personal blog, telling amusing stories about "secret spy gadgets" and "smuggled" wheat grown in space.
You can share this story on social media: