Space blogger turned down as "Hero of Russia" candidate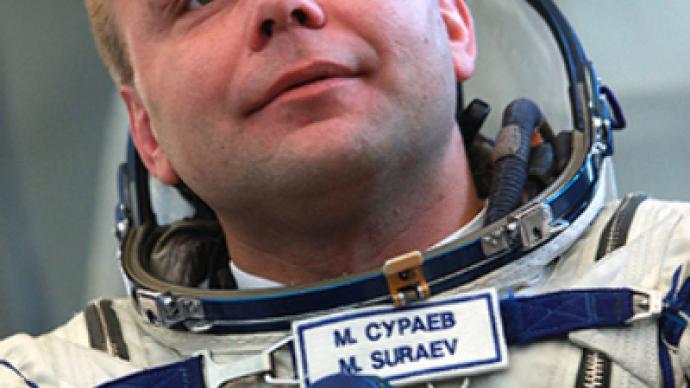 The Defense Ministry of Russia has twice rejected requests to honor cosmonaut and space blogger Maksim Suraev with the "Hero of Russia" title.
Surayev went into orbit in September 2009 together with space tourist Guy Laliberte and American astronaut Geoffrey Williams. He spent 169 days at the International Space Station.
Surayev is also known as the first Russian space blogger: On his page at the Russian Space Agency Roskosmos website, he told readers about everyday life aboard the ISS and posted pictures of the station.
After his return to Earth, Roskosmos twice sent requests to the Defense Ministry to have Suraev titled as a "Hero of Russia," but were rejected both times.
This is contrary to the tradition: in the past 20 years, nearly every cosmonaut returning from a space mission has received the "Gold Star" of the Hero of Russia. Since 1992, 30 of the 31 Russian cosmonauts were awarded the title, cosmonaut Oleg Kotov told Interfax news agency.
Official Roskosmos has said that the request has been referred to the President's Administration.
The "Hero of Russia" title gives its holder not only honor but also social benefits, such as monthly payments and discounts on utility charges.
You can share this story on social media: