Space launches since 1957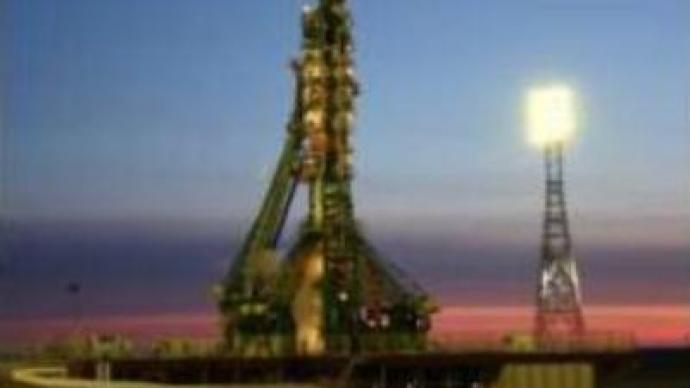 More then 50 years ago the Baikonur started its mission to launch rockets into space. Today, some 60% of Russia's launches and 30% of the world's launches take place at Baikonur, making it the busiest of the world's 14 launch pads.
Today's Baikonur has its traditions. For example, no launch happens there without a priest's blessing. Every time Father Sergy comes to the launch pad to sanctify the rocket with holy water.Such a ritual would have been unimaginable back in the days of communism in 1955, when the decision was made to build a long-range-missile centre, the future Baikonur. The site was originally conceived at a military installation. Sergei Korolev, the Chief Designer of the Soviet Soyuz inter-continental ballistic missiles chose the site in Kazakhstan due to its isolation. June 2, 1955 is now Baikonur's official birthday.Two years later the first space rocket lifted off from Baikonur, carrying the world's first ever satellite.
"In fact, that was not the satellite we planned to launch. The original one was heavier and needed to be finished. We needed to be the first, and launched a simple beeper instead, the size of a basketball,"
recalls Boris Chertok, rocket designer.Later the centre expanded to include manned space flight facilities, and in 1961 Yury Gagarin started his historic flight from the pad at Baikonur. In 1963 it was the turn of Valentina Tereshkova, the first woman in space.After collapse of the Soviet Union, Baikonur became the only Russian space centre on the territory of another country. It's now leased back from Kazakhstan for more than $US 100 MLN a year with an expiry date of 2050.Experts say Baikonur has future for only as long as it is needed by Russia. But as things stand, there is a good chance it will continue to lead a long and fruitful life as it provides the main launch pad for supplies to the international space station.
"As we all know, after the Columbia tragedy which happened in February 2003, Soyuz and Progress are the only space craft used to maintain human operation of the ISS,"
says Yury Karash, space expert.Baikonur is also a key facility for Russia's GLONASS navigation system and space tourism programmes.
You can share this story on social media: