Apocalypse soon: Comet could hit in 2040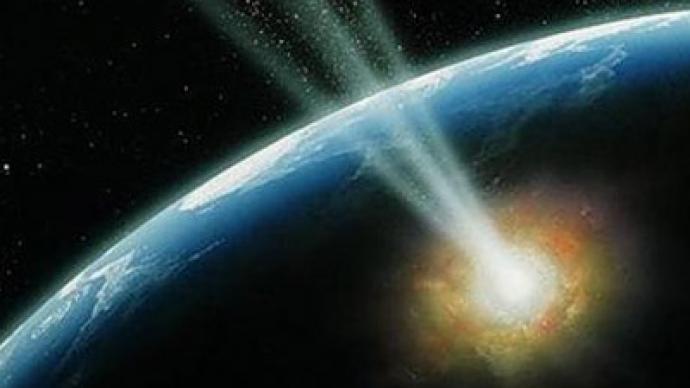 Scientists have detected a comet 140 meters in diameter that is due for a fly-by in 2040. There is an outside chance that it could collide with Earth.
The giant rock, known as AG5, has an elliptical orbit that will bring it within striking distance of our planet in 23 years. According to researchers the comet could be diverted towards Earth by a gravitational keyhole – an area of space subject to the gravitational pull of surrounding planets.Although the chances are slim, the possibility of impact is a little too close for comfort."In 2012, AG5 is the object which currently has the highest chance of impacting the Earth in 2040. However, we have only observed it for about half an orbit, thus the confidence in these calculations is still not very high," said Detlef Koschny of the European Space Agency's Solar System Missions Division.NASA has calculated that AG5 has a one in 625 chance of striking Earth in 2040.Scientists at the 49th session of the Scientific and Technical Subcommittee of the United Nations Committee on the Peaceful Uses of Outer Space in Vienna are taking the threat in all earnest and have even begun to draw up possible deflection scenarios.They are using comet AG5 as a "desktop exercise" for the development of technologies to deflect asteroids and meteorites that stray too close to our planet. It is thought scientists will be able to better gauge the course of the comet in 2013 as it will be observable from the ground, but until then they will be keeping a close eye on the celestial giant.
You can share this story on social media: