Assailants attack UN base in South Sudan killing 2 peacekeepers and 20 more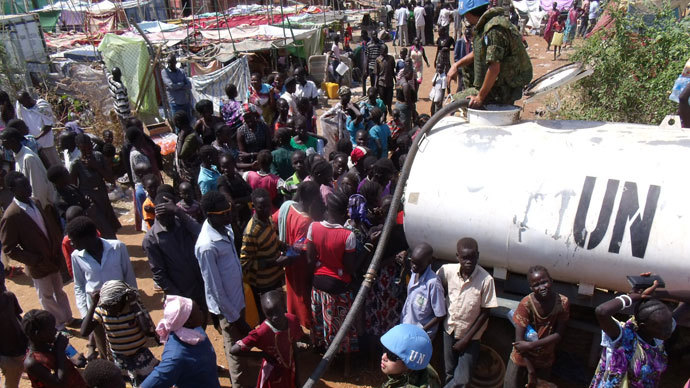 Two Indian peacekeepers have been killed, and another injured from a chest wound following an assault on a UN base in South Sudan where civilians hid fearing violence from rival ethnic groups. A further 20 died in the violence.
The Indian ambassador to the United Nations Asoke Mukerji confirmed that there had 'unfortunately' been deaths 'just this very morning' at a UN meeting.

The UN announced that ethnic Nuer youth attackers stormed the base at Akobo, in Jonglei state, in pursuit of civilians from a rival ethnic group, Dinka. Contact with the base has been lost.

"We have received reports of people killed and injured and are in the process of verifying," said UN deputy secretary general Jan Eliasson told AFP.
At least 20 people from the ethnic Dinka group in South Sudan were killed in the violence, according to a UN estimate released on Friday.

The UN Security Council condemned "the fighting and targeted violence against civilians of certain ethnic and other communities across the country , which resulted in hundreds of people being killed and injured, and tens of thousands fleeing their homes" on Friday.

According to Haq, 40 other peacekeepers and six UN advisors were evacuated to South Sudan People's Liberation Army (SPLA) camp for safety. On Friday 60 reinforcements and an aircraft send by the UN Mission in South Sudan (UNMISS) will arrive to support and evacuate the peacekeepers, Haq said.

UN forces are protecting 14,000 civilians gathered around a base in Bor, capital of Jonglei state.

A statement said UN Secretary-General Ban Ki-moon was "appalled" to learn of the attack.
"There are indications that civilians may have been killed and wounded in the attack, but this remains to be verified. Should these reports prove true, those responsible must be held accountable for their crimes," the statement said.

South Sudan's authorities said that security forces "are in absolute control of the situation" but retracted the statement later saying they lost control of Bor, the capital of the country's largest state.

"We lost control of Bor to the rebellion," said Philip Aguer, the South Sudanese military spokesman.
Thursday's attack came after armed brigades loyal to the former vice president Riek Machar captured the town of Bor on Wednesday. Citing figures from the South Sudan Red Cross, at least 19 civilians had been killed in Bor, according to Martin Nesirky, a spokesman for the UN Secretary-General.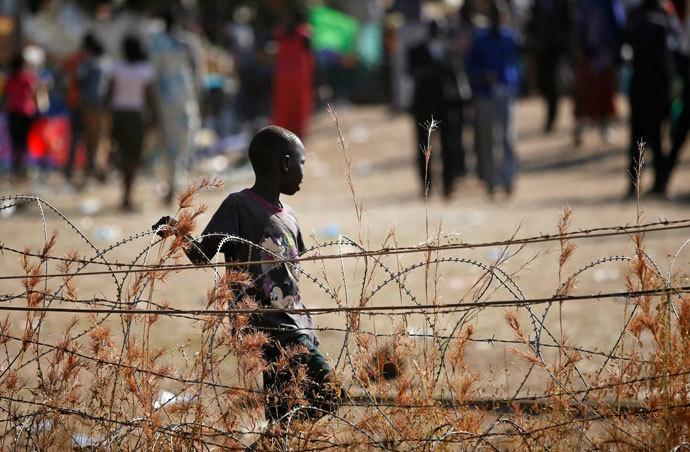 Earlier in the week, President Salva Kiir, a Dinka, accused his rival, an ethnic Nuer, and his supporters of an attempted coup, after the clashes erupted on Sunday, when the presidential guards from the president's majority tried to disarm guards from the Nuer ethnic group.

Machar disputed Kiir's accusations but said he wants Kiir to leave power.

"We want him to leave. We want him to leave. That's it," Machar told Radio France Internationale. "He can't unite the people and he kills them like flies."

Meanwhile foreigners are being extracted from the country with Britain deploying military aircraft to help with the evacuations.

"The flight was at the request of the Foreign and Commonwealth Office, who are coordinating the evacuation, which was prompted by security issues in the African state," the military said in a statement Thursday.

The UN also used four helicopters to transport 75 people to Juba, according to Challiss McDonough, a spokeswoman for the UN World Food Program.

The US which began the evacuation of its citizens on Wednesday has already flown back 4 groups of Americans. On Thursday President Barack Obama urged all warring parties to restore peace.

"Inflammatory rhetoric and targeted violence must cease," Obama said. "All sides must listen to the wise counsel of their neighbors, commit to dialogue and take immediate steps to urge calm and support reconciliation."

South Sudan gained independence from Sudan in 2011 after a two-decade brutal civil war in which more than two million people died. In the recent escalation of violence over 500 people have already been killed since Sunday.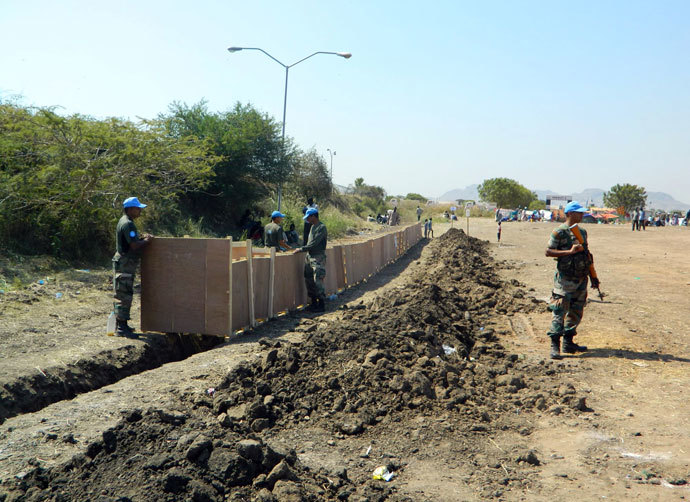 You can share this story on social media: