South Ossetia: Gunfire in capital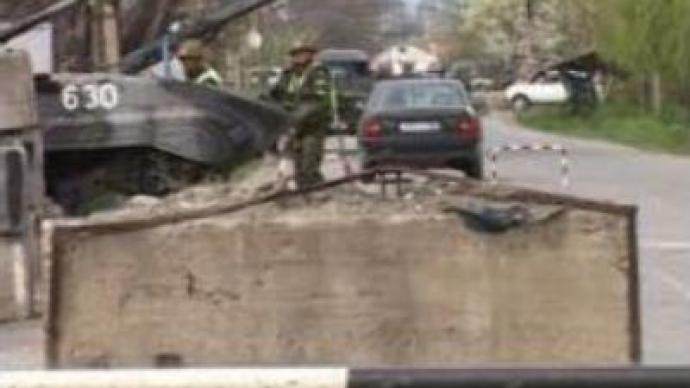 There have been reports of a gunfire in the capital of South Ossetia, Tskhinvali. Local authorities claim Georgians opened fire first and the Georgian side denies it.
Local officials say large caliber weapons have been shot at residential areas in the south and north of Tskhinvali. They claim the gunfire was coming from two Georgian villages less than three kilometers from Tskhinvali.This comes two days after authorities in the breakaway republic set up road blocks in the area. The decision to block the Transcaucasian highway, which goes through several Georgian villages, was made by the South Ossetian authorities last Thursday. They claim that it is necessary to block this road so Georgian troops stationed in the area will not be able to harass the civilian population. A month ago Georgia increased its military presence in the area allegedly violating previous peace agreements.Meanwhile South Ossetian officials have come up with a plan to stop the violence. South Ossetian President Eduard Kokoity says his government is ready to discuss it with Georgia.
"We are offering the Georgian side to sit at the negotiations table and to prepare a memorandum and to have it signed by the presidents of South Ossetia and Georgia. The memorandum will prohibit further military actions and the use of violence or threats,"
he said. A violent conflict between Georgia and its breakaway republic of South Ossetia was sparked at the beginning of the 90's. Ethnic Ossetians living in this area proclaimed independence from the Tbilisi Government and formed their own republic with the capital Tskhinvali. Since then, incidents have continued, but serious loss of life has been prevented. A joint CIS peacekeeping forces entered South Ossetia in 1992.
You can share this story on social media: