UK rolls out LRAD sonic gun for London Olympics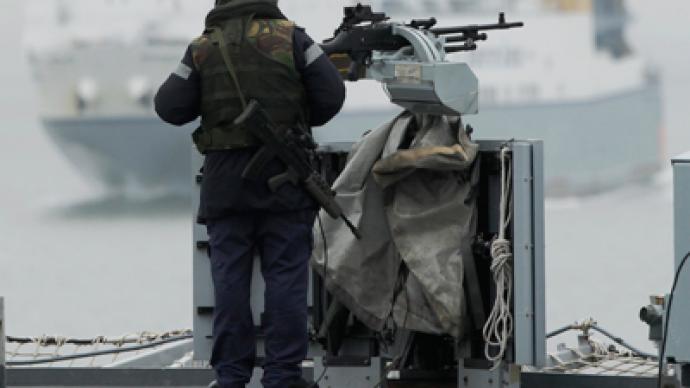 The UK Ministry of Defence has confirmed a device that can be used as a sonic weapon will be deployed at the London Olympics. The US invention is capable of projecting an ear-splitting sound beam of 150 decibels and was used in Iraq.
The Long Range Acoustic Device (LRAD) was spotted being fastening onto a landing craft on the river Thames this week. The Ministry of Defence says that its primary function will be as a powerful loudspeaker to halt boats traveling along the river. "As part of the military contribution to the police-led security effort to ensure safe and secure Games, a broad range of assets and equipment is being used by our armed forces," the MOD spokesman said.But he refrained from mentioning whether or not the LRAD would be used for riot control during the Olympics.As well as acting as a loudspeaker the device can also deliver localized verbal warnings. When employed at close range, it is capable of emitting pain-inducing sound waves at its target.At full power the device can produce a piercing 150-decibel beam of sound, just 10 decibels away from the force needed to rupture an eardrum.The US police have put the LRAD to extensive use, issuing officers in Chicago with versions of the device in preparation for the NATO summit this month. It was also used to disperse demonstrators during last year's Occupy Wall Street protests although US police maintained they were primarily used as communication devices.The US army employed the LRAD as a riot control device in Afghanistan, using blasts of high-frequency sound to disperse riots and demonstrations. In addition, they have also been installed on some cruise liner ships to ward off Somali pirates.The LRAD is the latest in a string of controversial security measures that the UK government is putting in place to ensure that the London Olympics go without a hitch. The installation of ground-to-air-missiles at key points across London provoked the furor of some residents who claimed they were not warned of the plans.
You can share this story on social media: