Saudi son sale: $20 million price tag for a child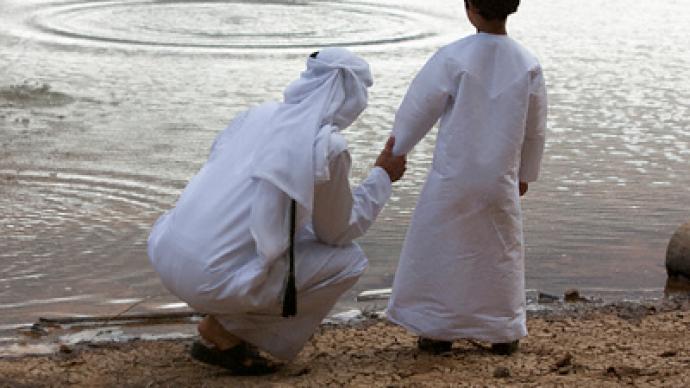 A failed Saudi businessman has put up his own son up for sale on Facebook. He claims that with all doors closed to him, he couldn't see any other way to provide for his wife and daughter.
Saud bin Nasser Al Shahry wants more than 73 million UAE Dirhams for the boy, a sum equivalent to almost $20 million, reports Qatar's Al Sharq newspaper. A deal on the boy would offer "a decent life to his mother and sister rather than living in poverty."The resourceful businessman said his debt-collecting firm had been ruled illegal by a local court and had to be shut down. When Al Shahry approached the Labor Office for financial assistance, the authorities allegedly refused him aid as the ministry does not provide help to individuals over 35 years old. Al Shahry is ready to go to court to complete the "sale procedures," says the newspaper. The ex-businessman's only stipulation is to know in which city the purchaser resides. Since child trafficking is an offence in Saudi Arabia, some believe the "sale" amounts to a sympathy-seeking stunt and Al Shahry is merely hoping a rich Gulf sheikh might be moved to rescue him from his financial troubles. Saudi Arabia has been repeatedly blacklisted by the United States as a prodigious human trafficker (Tier 3 in the Trafficking in Persons Report, 2006, 2008, 2010). The report claims the country is a hub for children smuggled or sold across the Middle East who are then forced into begging, unskilled labor, street vending or even recruited as soldiers by rebels. In 2009, the Saudi authorities adopted a package of strict measures to combat child trafficking. The country also cooperates with the UN Children's Fund (UNICEF) and other funds to run awareness campaigns across the nation.
You can share this story on social media: