Somali pirates waste ransom money on weddings and orgies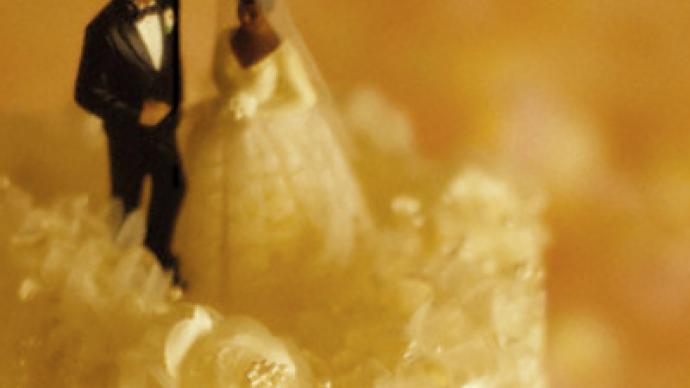 The Somali pirates have spent the € 2.7 million they got for the liberation of the Alakrana trawler from the Spanish government on weddings and orgies.
A journalist from the Spanish El Mundo newspaper have managed to penetrate the pirate base in the town of Harardhere and settle in a local hotel, watching the behavior of the buccaneers.
The town is home to about 6.000 people, most of whom are involved activities connected with piracy. According to various sources, the number of the Somali pirates is not more than 1,200 people.
"Yesterday they celebrated eight weddings. All the grooms were pirates," the hotel owner told the Spanish reporter.
According to the journalist's observations, after Alakrana was released, Harardhere became the center of endless "orgies, money, shooting and sex."
Most of the pirates have three or more wives; the number of them depends on the amount of loot. Marring a corsair has become a dream for most of the local women.
Pirates enjoy comforts inaccessible to other Harardhere citizens. Their houses are the only ones with electricity, as they use generators stolen from the vessels.
"Previously, we could not get married because we lived in poverty, life was difficult, but the situation was unsafe. Women need love and money, and the pirates have the money, and they show us their love," 17-year-old Khabibo Salad, the wife of a pirate recently captured by German naval forces, said.
And if some do not want to be bound to them by a wedding knot, there is another option.

"Today girls can marry, but many also agree to be paid for sex," Khabibo Salad added.
The pirates offer the enormous compensation of €2,500 for taking part in their orgies.
The Alakrana trawler with, 36 crewmembers on board, was released by the pirates on November 17. According to El Pais newspaper, it cost the Spanish government €2.7 million in ransom.

But the wave of weddings began in Harardhere even before the buccaneers got the money, as most of them organized the feast on loan, counting on the ransom being paid.
Read also – Somali Pirates Attack US Cargo Ship Maersk Alabama for the Second Time
You can share this story on social media: