Worries about captured crew grow as ransom talks resume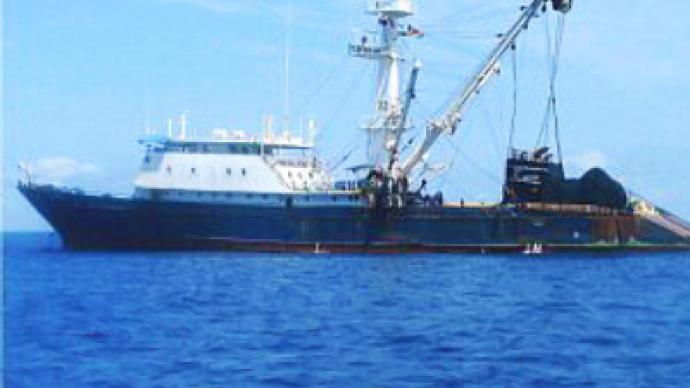 The health of the Russian captain of the ship Thai-Union 3, who was wounded last year when Somali pirates seized the vessel, is worsening.
Itar-Tass news agency reports that, according to piracy watchdog Ecoterra International, the situation with the crew of the Russian fishing vessel is causing concern as their food and fresh water supplies are running out. It is also reported that a ransom deal to free the ship is still a long way off.
The crew of 27, most of which is Russian, was captured by Somali pirates off the coast of the Seychelles in October 2009. The vessel was on its way to new fishing grounds.
Negotiations with the pirates have led to nowhere so far. They first agreed to lower the sum of the ransom, but then changed their minds. The talks came to a standstill in January, only to resume in the middle of February.
Relatives of the captured sailors are dissatisfied with how slowly the situation is being handled. Meanwhile, Russian officials involved say they are doing their best to prompt the release of the captured crew.
Official spokesperson for the Foreign Ministry Andrey Nesterenko said that the situation is being closely monitored both in Moscow and Russian embassies in the region. He also added that everything is being done to avoid unnecessary information leaks.
Meanwhile, Russia is sending its Pacific Fleet squadron to the Aden region of the Indian Ocean to help fight piracy. According to the fleet's public relations service, the squadron will comprise a large antisubmarine ship, a sea rescue tugboat, and a tanker. This squadron will be Russia's fourth anti-piracy mission in the area since last year.
The Gulf of Aden, located in the Arabian Sea between Yemen and Somalia, is infamous for being one of the most dangerous sailing destinations in the world. According to the US State Department, there were 198 pirate attacks last year, an increase from 19 in 2007. However, despite the growing number of attempting seizures, the percentage of captured vessels has fallen thanks to international patrolling efforts in the area.
You can share this story on social media: