Sochi Paralympics Day 3: Canada's McKeever grabs eighth career gold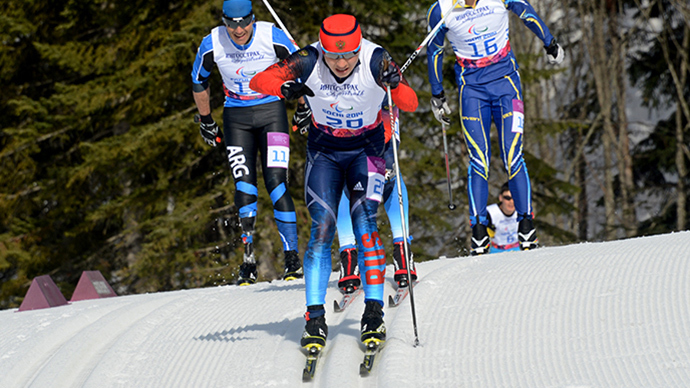 Sevens sets of medals were at stake on day three of the Paralympics, which kicked off with alpine and cross country skiing. Russia has consolidated its position as medal table leader, and Canada's Mckeever has struck gold for the eighth time.
First gold on Monday went to Britain's Kelly Gallagher in the women's Super-G for visually impaired athletes on the Rosa Khutor course. The 28-year old skier clocked one minute 28.72 seconds. Visually impaired due to an illness, Gallagher competed with a sighted guide, Charlotte Evans.
"It was nerve-wracking but I'm delighted with the result," said Gallagher.
Russia's Aleksandra Frantceva too silver only 22 seconds behind the leader. Gallagher's teammate, Jade Etherington, completed the podium with bronze.
In the women's super-G standing event, French athletes were immediately to the fore. Bochet and Solene Jambaque skied to first and second place, respectively. Russian, Inga Medvedeva, bagged bronze.
Medvedeva who has limb deficiency believes that the best remedy for a child with disabilities is sport. "Only sport can pull a child out of the vicious circle of self-pity," she says.
Germany's Anna Schaffelhuber defended her Paralympic gold in the sitting Super-G event. She has already won gold at Sochi in the women's downhill.
Anna, who has spinal cord injuries that prevent her walking, strongly believes that alpine skiing gives her "a certain freedom, in movement and speed."
"I feel independent and inspired, and I want to do it for a long time," says Schaffelhuber.
Her rival, Claudia Loesch, from Austria silvered, 2.09 seconds behind, and Laurie Stephens from the US got bronze.
In a breathtaking win, Russia's Rushan Minnegulov raced to his first Paralympic gold in the men's 20km classic skiing (standing position).
21-year old Minnegulov told R-Sport Sports News Agency that he had tried not to think about winning gold beforehand.
"Sport has changed my life for the better," said the Paralympic champion Rushan Minnegulov, "I don't know what I would be doing now if not skiing."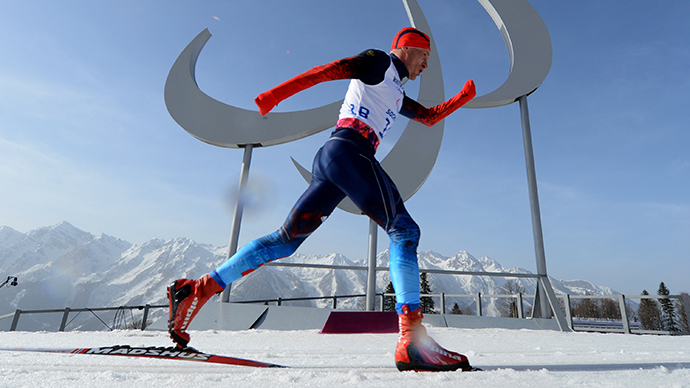 The athlete lost part of his arm in a car accident. "I was hiding my arm for a long time by wearing a bandage" says Minnegulov, "But when I came to the skiing team, my colleagues told me to remove the bandage."
"I finally removed the bandage and it got much better," said the athlete.
His compatriot, Vladislav Lekomtcev, Sochi Paralympic champion in the 7.5 km biathlon, was the third, with the silver going to Finland's Ilkka Tuomisto.
Seven-times Paralympic champion, Brian Mckeever from Canada again defended his title and took his eighth gold in the men's 20km classic event for the visually impaired. Stanislav Chokhlaev from Russia was second and Sweden's Zebastian Modin took the bronze.
Mckeever began skiing at the age of three and started competing at thirteen. Although, at the age of 19 he began losing his vision due to Stargardt's disease, Brian didn't abandon skiing and became a Paralympic champion in Salt Lake City, Turin, Vancouver and now Sochi.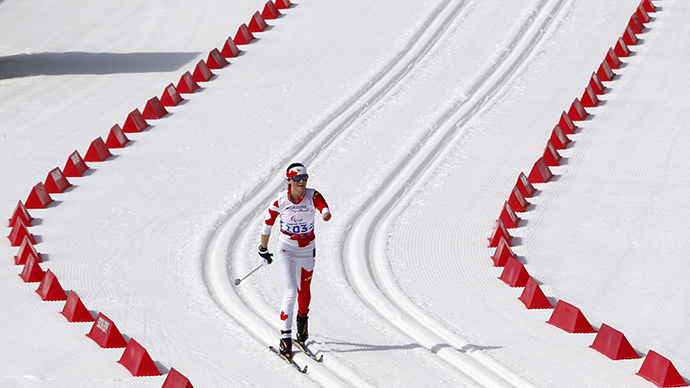 In the women's 15km classic standing, Swede, Helene Ripa, successfully defended her title,
"Everything is possible" is the motto of the 42-year old athlete who has a limb deficiency.
Ukraine's Yulia Batenkova took silver, and, Sochi silver medalist in biathlon, Russia's Anna Milenina claimed bronze.
Meanwhile, Russian athletes mined gold and silver in the women's 15km classic skiing for the visually impaired.
Elena Remizova won her first Paralympic gold in a time of 49:10.2. Her teammate Mikhalina Lysova, a Paralympic champion in biathlon in Sochi, got, (50:47.5), while Belarusian, Yadviha Skorabahataya, completed the podium arriving at the finish line in 55:46.5.
In the fifth round of wheelchair curling, Russian, Norwegian, Canadian and Chinese squads have all managed wins. The gold and bronze games are scheduled on Saturday, March, 15.
Russia's Paralympic squad continues to hold the upper hand in the medal table: after the third day of the Games, the country has seven gold, ten silver, and seven bronze medals, totaling 24 medals.
Germany's team is currently in second place with three gold medals, while Ukraine's athletes on Monday helped the country occupy third place in the medal table, with two gold, two silver and three bronze medals.
Russia, Germany and Ukraine are followed by Austria (2-2-0) and Japan (2-1-2), while France with its unexpected wins in alpine skiing has risen to sixth position (2-1-1).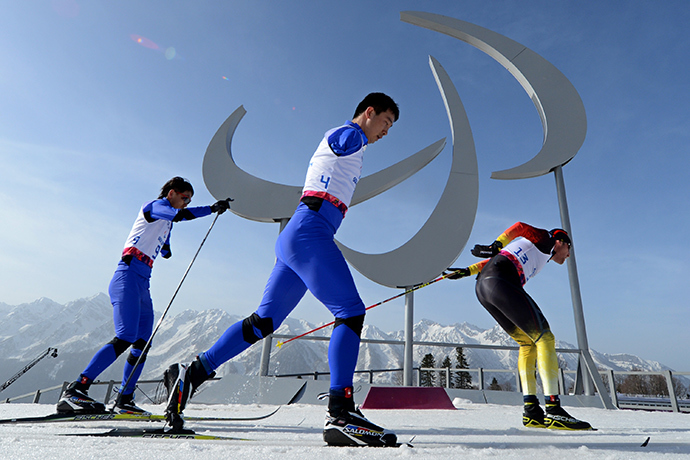 You can share this story on social media: