Sochi 2014 Olympics to be 'costly, but terrific and safe' – int'l skiing chief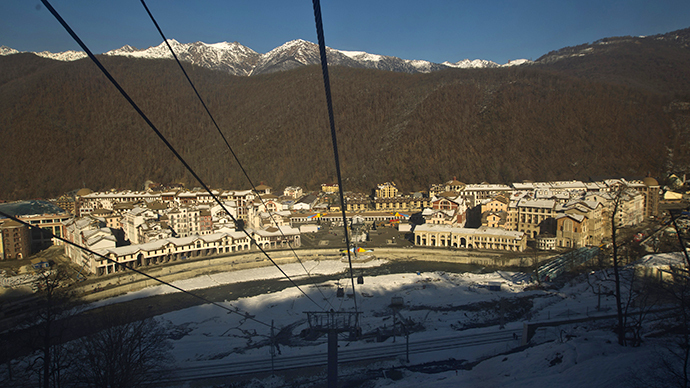 The upcoming Winter Olympic Games in Sochi are going to be impressive, modern and secure, IOC member and president of the International Ski Federation Gian-Franco Kasper has said.
"The Games will be terrific and we will have the most modern venues you can imagine. The expectations are good," Kasper told Reuters in a telephone interview.

Despite the widespread media scaremongering about the potential threat of terrorist attacks during the Games, Kasper said he is "convinced Sochi will be the safest place in the world during the Olympics."

More than 30,000 law enforcement officers will be ensuring the security of the Games, which start in Sochi on February 7. The strict security measures mean the authorities might be "bureaucratic, not very flexible," fears Kasper, who is also an International Olympic Committee (IOC) member.

"But we know that we need security. We know there is a terrorism problem not only in Russia but all over the world," the FIS president added.

Kasper's chief concern has been the reportedly reduced number of spectator seats for some of the Olympic sports events due to security reasons. Such measures "do not help to create a special atmosphere," he said.

The Swiss official, who is not in favor of the ever-increasing costs of the Olympics and had predicted a return to a smaller, more "sensible" scale of the Games, also reiterated his criticism of Sochi's $50 billion price tag.

"Those costs in Sochi are enormous and a bad example for future candidates. Most nations cannot afford it. Switzerland or France could never afford such amounts. Particularly for the Winter Games," Kasper said.

He did, however, concede that Russia had to build the whole mountainous infrastructure from scratch, which he finds impressive.

"We have to see that what we did in the Alps we needed 150 years and they had to do it in five years. If you see that, then it shocks you," the skiing federation official said.
You can share this story on social media: