Sochi Olympics gives new chance to Persian leopards in the Caucasus
With the leopard selected as one of the mascots of the upcoming Sochi Olympics, a program to restore the big cats' population has been launched in the Caucasus mountains. Zoologists already have some successes to boast about.
The Persian leopards, who once stalked the Caucasus, are now among the world's endangered species.

But the solitary, elusive and skillful predators are currently being reintroduced to their natural habitat by the Caucasus Nature Reserve Leopard Center at the Sochi National Park, after they became extinct in the wild 50 years ago.

Persian leopards are endangered, with around 1,000 of them left worldwide, due to poaching and a loss of habitat.

The largest size of Persian leopard were given another chance in the Caucasus as part of a program, linked to the Sochi 2014 Winter Games, which aims to preserve and improve the region's wildlife and environment.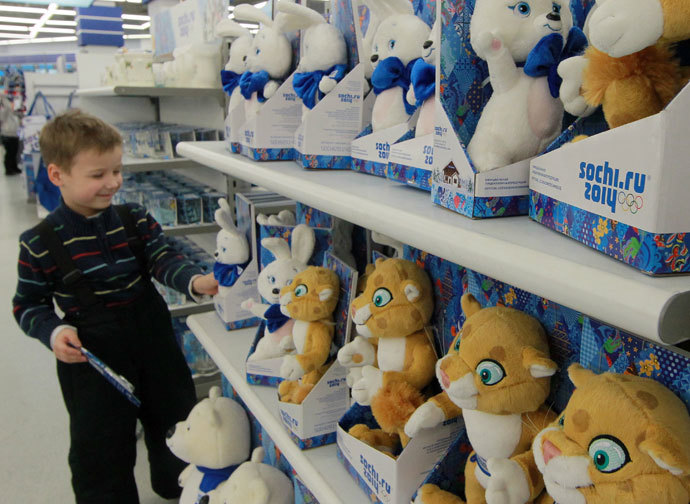 "Though the animal has been spotted in the Russian Caucasus a few times, there's no viable leopard population there,"
Umar Semenov, head of the Persian Leopard Breeding Center, told RT.
"So, our program is designed to start a new population of the Persian leopard in the Caucasus mountains and to restore the species in its natural habitat."
Two new cubs born at the Sochi National Park this July were the first-ever to be brought up in captivity.
Their parents had been brought in from Lisbon Zoo in Portugal. And it took two years for them to get used to their new home, and each other.
The health of the leopard family will be monitored using GPS chips for the next 20 years.
All in all, the center now has 10 big cats, including 4 cubs, with the group expected to lead to resurgence for the species.
The leopard's food is wild boars, which are being released into the cages in order to sharpen up their hunting skills.
The animals live in temporary open-air cages in the reserve, which are equipped with cameras. They're observed closely while they adapt, before being released into the wild.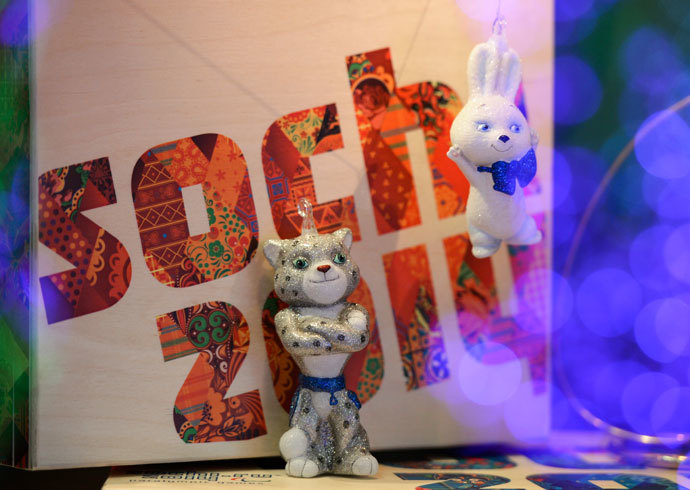 The leopard became one of three Sochi 2014 mascots, together with the hare and the polar bear, as a result of a nationwide telephone poll in 2011, in which 1.4 million people took part.
According to its bio on the Games' official website, the leopard works as a rescuer, protecting villages in the Caucasian mountains from avalanche threats.
The cheerful predator opts for extreme sports, being a top-class snowboarder. The big cat is also said to be a personal favorite of Russia's president, Vladimir Putin.
Russia's Black Sea resort city of Sochi hosts the Winter Olympics on February 7-23, with the Paralympics to follow on March 7-16.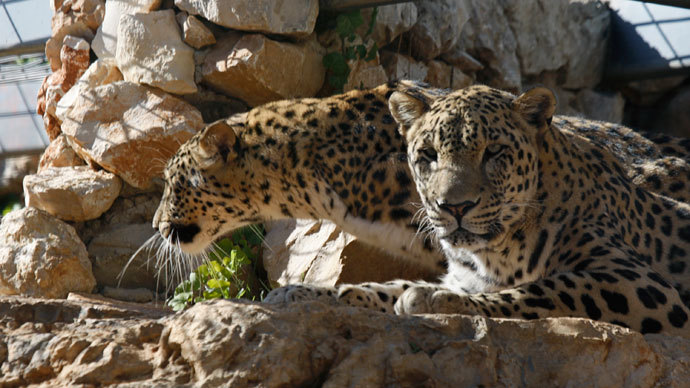 You can share this story on social media: