Sochi closing ceremony pokes fun at Olympic ring malfunction (PHOTOS)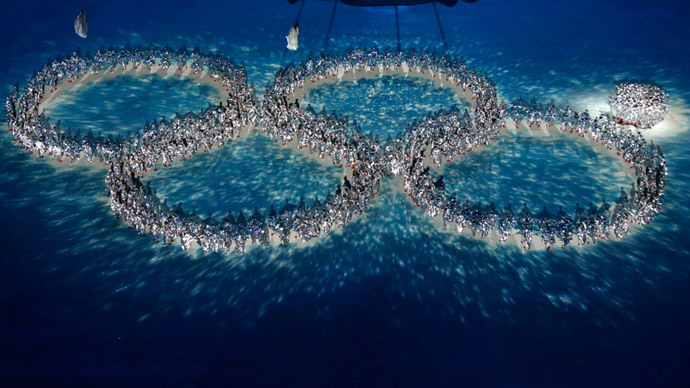 Organizers of the Winter Olympics closing ceremony showed their light-hearted side on Sunday, poking fun at the ring opening failure that went viral after the opening ceremony.
At the beginning of the closing ceremony at Fisht Olympic Stadium, five groups of dancers formed the five Olympic rings. In an obvious reference to the highly publicized glitch that happened two weeks prior – when one of the rings failed to open at the Games' opening – one group of dancers purposefully did not complete the opening of the fifth ring right away.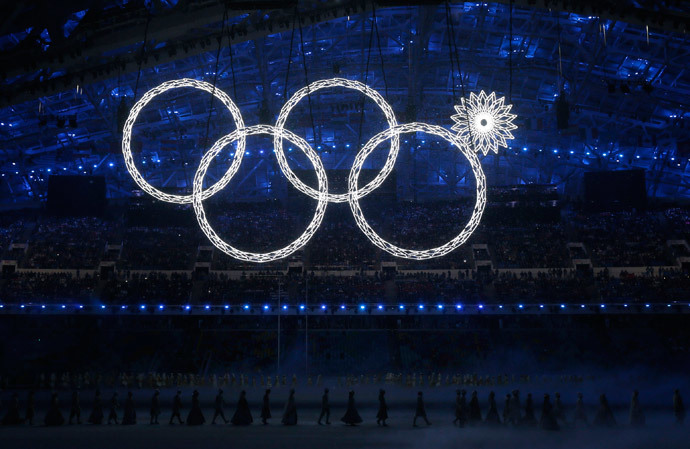 The creative director of the Sochi Games, Konstantin Ernst, even made a t-shirt to commemorate the event, hinting that the mishap was the unofficial symbol of the Sochi Games. Just hours before the closing ceremony began, Ernst showed reporters his t-shirt with four Olympic rings and one snowflake (in reference to the snowflake that never expanded into a ring at the opening ceremony).
Ernst said at a press conference that it became apparent to organizers that a joke about the mechanical failure needed to be carried out at the closing ceremony.
"We had to laugh about it, we had a few hundreds of high-tech tricks that worked, but one of the five most easiest didn't," Ernst said. "I think that every Olympics should have an unofficial brand on top of the official one: now both Vancouver and Sochi have one."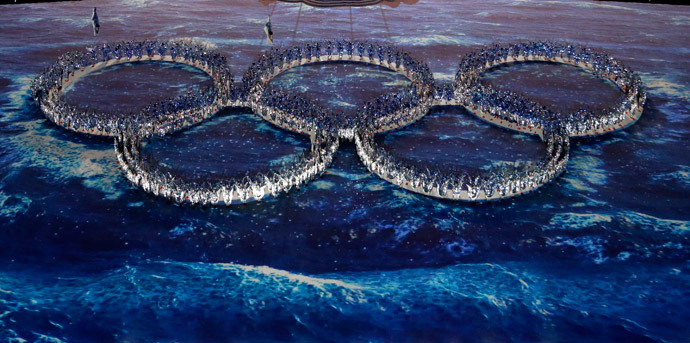 You can share this story on social media: