Snowden asks Putin LIVE: Does Russia intercept millions of citizens' data?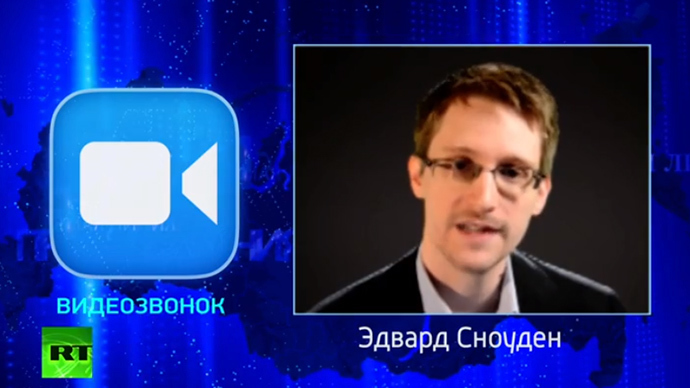 Russia has "no mass surveillance in our country," according to President Vladimir Putin, after he was asked a surprise question by whistleblower Edward Snowden at his Q&A session, adding "our surveillance activities are strictly controlled by the law."
The former US National Security Agency contractor was interested to know Putin's view as to whether there was any mass surveillance in Russia. The 30-year-old American mentioned that "two separate White House investigations, as well as a [US] federal court, all concluded that these programs are ineffective in stopping terrorism" in America and if, "Russia intercepts stores or analyzes the communications of millions of people in any way."
Putin revealed that Russia uses surveillance techniques for spying on individuals, but this is "only with the sanction of a court order." He added that "this is our law and therefore there is no mass surveillance in our country."
There was plenty of joking by Putin, who began his answer to Snowden by saying, "You are a former agent or spy. I used to work for an intelligence agency, so we are going to talk the same professional language." He concluded by adding with a smile that he hopes that Russia will never have the same kind of uncontrollable surveillance as America and this is unlikely to happen as "Russia does not have as much money to spend on this as they do in the States."
Edward Snowden, who has been scathing about the use of mass surveillance by the US government, was appearing via a video link from an undisclosed location in Russia. He helped detail how the NSA managed to spy on the lives of millions of Americans as well as world leaders, despite almost all of them being individuals who have never been suspected of any wrongdoing or criminal activity.
The US citizen has been living in Russia since being granted temporary asylum in August 2013, after fleeing his homeland and then Hong Kong after leaking huge numbers of sensitive documents.
You can share this story on social media: