I acted alone: Snowden trashes 'absurd' Russian spy claim accusations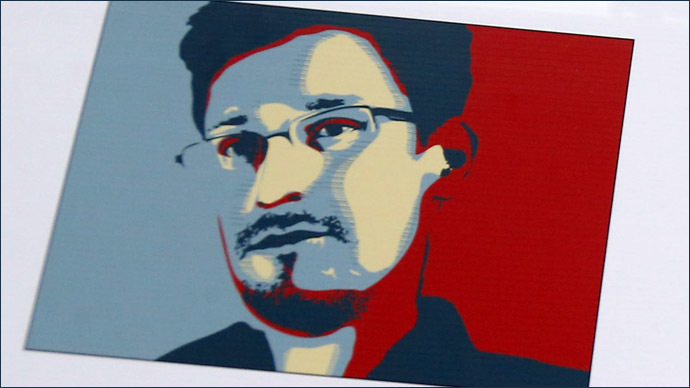 NSA Whistleblower Edward Snowden dismissed as 'absurd' accusations from US lawmakers he might have spied on behalf of Russia when taking troves of classified US government documents, insisting he acted alone in a rare interview with the New Yorker.
Snowden told the magazine via encrypted means from Moscow that he "clearly and unambiguously acted alone, with no assistance from anyone, much less a government."
He added, "It won't stick…. Because it's clearly false, and the American people are smarter than politicians think they are."
Snowden asks why would he have initially fled to Hong Kong, and why was he "stuck in the airport forever", in reference to the forty days he spent stranded in the transit zone of Moscow's Sheremetyevo International Airport.
"Spies get treated better than that."
Snowden's statement follows accusations made by the Chairs of both the House and Senate Intelligence Committees on Sunday, insinuating he might have collaborated with the FSB - the Russian successor organization to the Soviet-era KGB.
"I believe there's a reason he ended up in the hands - the loving arms - of an FSB agent in Moscow. I don't think that's a coincidence," Representative Mike Rogers, a Republican congressman from Michigan who chairs the House Intelligence Committee, told NBC's 'Meet the Press'.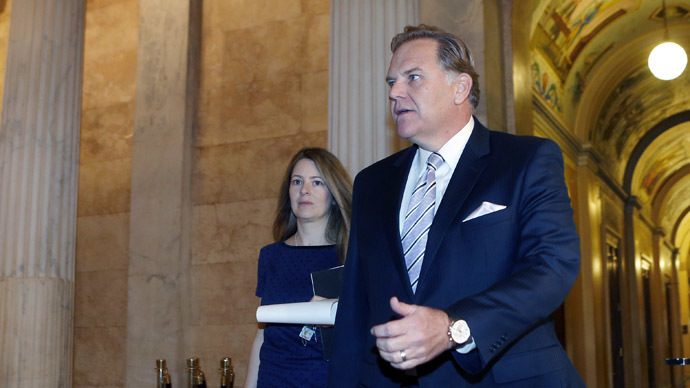 Rogers did not provide specific evidence to back up his claim, merely suggesting there were "clues that certainly would indicate to me that he had some help."
Asked during that same program if she thought Snowden has been working on behalf of the Russians, Roger's counterpart in the US Senate, Dianne Feinstein, replied "He may well have."
"We don't know at this stage," Feinstein said.
On Wednesday, Snowden's legal representative in Russia, Anatoly Kucherena, said accusations that Moscow somehow played a part in Snowden's decision to take hundreds of thousands of classified documents were attempts to discredit the Russian Federation.
"In this case it's an egregious fact that people [ranking government officials] like the head of the US House Intelligence Committee is tossing around false information to the press," Kucherena told Ria-Novosti News Agency.
Kucherena said that Rogers, like anyone, should realize that one is responsible for the false information they spread.
"If he's going to talk about intelligence, then the US intelligence services [should show] supporting facts regarding Snowden's collaboration with Russia. But Rogers is not presenting such facts. His speech was intended to discredit Russia."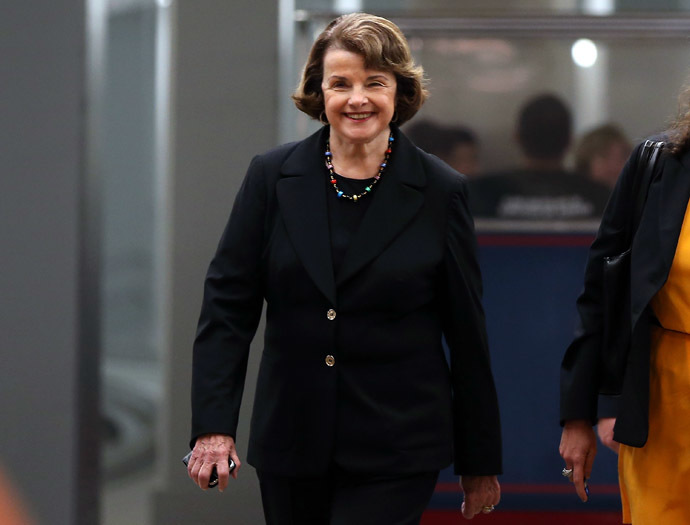 Kucherena said that Snowden had only recently found a job, and prior to that was living off donations provided by others. If he had been collaborating with Russian security agencies, then Snowden would have been "financially secure", Kucherena added.
"These [speculative] statements are intended to conceal the problems of the human rights violations which have allowed US intelligence agencies – the NSA and CIA – to mislead Americans and foreign citizens."
Kucherena's views reflect the conclusions of the FBI's own investigation into Snowden. Following Roger's allegations, on Sunday, a senior FBI official told the New York Times that it was the bureau's conclusion that Snowden had acted alone.
Other US security officials told Reuters as recently as last week that the United States had no evidence that Snowden had been aided or abetted in any way by outside forces.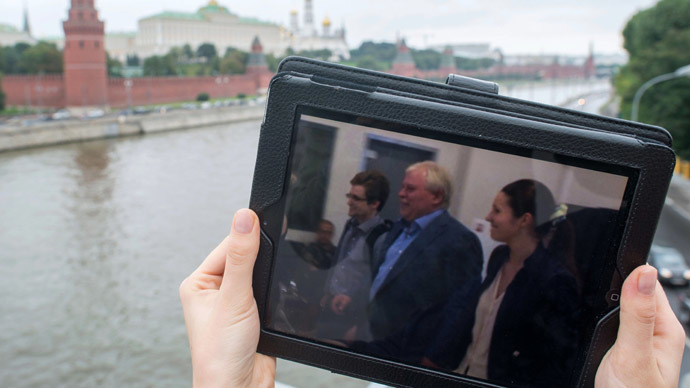 Speaking with the NYT in October, Snowden said he did not take any classified documents with him when he ended up in Russia in June.
"There's a zero percent chance the Russians or Chinese have received any documents," Snowden told the paper.
Snowden, who is currently living in an undisclosed location in Russia after receiving temporary asylum, reportedly requested protection from Russian law enforcement after a series of death threats were aired against him in the US media.
"We are concerned with the situation around Edward", Kucherena said on Tuesday. "We see the statements made by some US officials containing potential and implicit threats and openly calling for causing him bodily harm."
You can share this story on social media: