App and running: Smartphone news views explode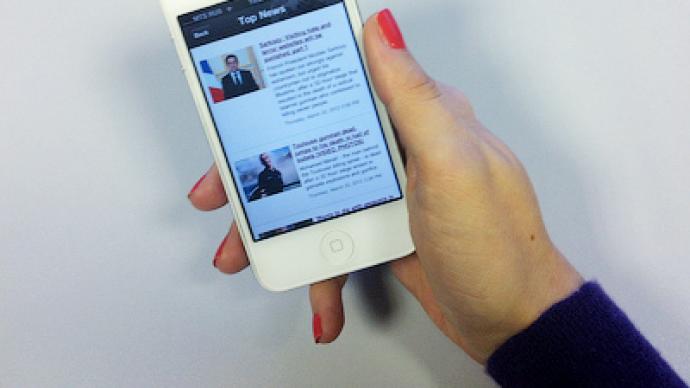 An impressive 74 per cent more smartphone users in Europe's five biggest countries now use their devices to follow the news than a year ago. And this may only be the beginning of the mobile news boom.
Digital measuring service comScore says nearly 37 per cent of smartphone owners in Italy, France, Germany, Spain and the UK surf mobile news websites, either through inbuilt browsers or specially-developed apps, with the latest data coming for January 2012.Behind the growth – cheaper, faster internet access, allowing users to access more information, and watch videos rather than just reading text. Leading news outlets are also rapidly advancing their specialized apps – breaking down their once-unwieldy front pages for the small smartphone screens.UK users are the most addicted to phone news – with nearly 47 per cent using their phones to be up-to-date on the latest events.Statistics show that year-after-year users are becoming more adventurous (and skilled) in using their smartphones – which are literally miniaturized computers – for more than just making phone calls.Besides, at the moment only around half the population in Europe's big five has a smartphone at all, and with prices for entry-level smartphones falling all the time, manufacturers predict that eventually almost every phone will become a smartphone, capable of reading and watching the news online.And with the phone likely to be closer to its owner than any other news source – computer or television – when a story breaks, it is likely to be only a matter of time when we the big events of our era will first be witnessed through a small screen clasped between fingers.
You can share this story on social media: