While Carrier IQ denies, FBI on smartphone spies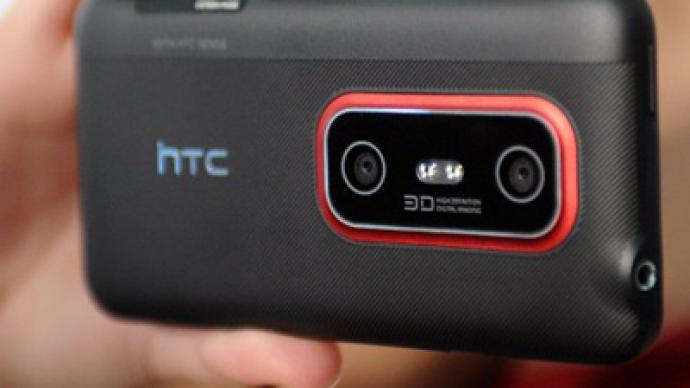 "Spy-software" developer Carrier IQ blames network operators, phone manufacturers and a bug for scandalous data recording, and denies passing info to the FBI. Meanwhile, the FBI says Carrier IQ files are used for "law enforcement proceedings."
A video showing a Carrier IQ software package – IQ Agent – installed on an Android smartphone, reading private text messages and online search requests, recording keystrokes and sending the information back "somewhere", caused uproar in the media and among smartphone users. 

The video has been posted online by an Android app developer from Connecticut. Trevor Eckhart, 25, has published what he says is conclusive proof that millions of handsets are secretly monitoring every action of the user.
The controversy surrounding the issue resulted in a barrage of media articles, online discussions and a request from Senator Al Franken to clarify what is it the company is actually doing. All this time, Carrier IQ kept saying that their sole purpose is to provide Network Operators with diagnostic services that help them identify how their networks, and devices on it, are performing.
All the conspiracy theories surrounding the previously unknown company forced Carrier IQ to publish a 19-page report explaining "what Carrier IQ does and does not do". In the process, the report has also effectively blamed network providers and handsets manufacturers for the slip-up.

"Our investigation of Trevor Eckhart's video indicates that location, key presses, SMS and other information appears in log files as a result of debug messages from pre-production handset manufacturer software," reads the statement. "Specifically, it appears that the handset manufacturer software's debug capabilities remained 'switched on' in devices sold to customers."
Carrier IQ has also admitted to finding a bug in their own software that "in some unique circumstances, such as when a user receiver an SMS during a call," might collect the said text in the IQ Agent installed on the phone. However it denied decoding those messages or passing them on to third parties.

Addressing the keystrokes recording problem, the report says "what was shown in the video demonstrated keystrokes and SMS being written to Android log files, not stored by the IQ Agent."
FBI refuses enquiry
However, a Freedom of Information Act request has been submitted through public information service MuckRock asking for any manuals, documents or other written guidance used to access or analyze data gathered by programs developed or deployed by Carrier IQ.

"The existence of Carrier IQ's software was recently disclosed and has immediate ramifications on constitutionally protected privacy rights," the request read.
The FBI promptly responded with a denial, stating it did have responsive documents, but they were exempt under a provision that covers materials that, if disclosed, might reasonably interfere with an ongoing investigation.
Michael Morisy, a journalist that submitted the request, wrote on MuckRock that it is still unclear "whether the FBI used Carrier IQ's software in its own investigations, whether it is currently investigating Carrier IQ, or whether it is some combination of both." 
"The response would seem to indicate at least the former, since the request was specifically for documents related directly to accessing and analyzing Carrier IQ data," he writes.
Morisy believes this is not unlikely given the recent uproar over the documents obtained by The Wall Street Journal in November that show US intelligence community's reliance on third-party vendors when it comes to surveillance technology.
The techniques described in the 200-plus marketing documents include hacking tools that enable governments to break into people's computers and cellphones, and "massive intercept" gear that can gather all internet communications in a country, reports The Wall Street Journal.