Any hang-ups? New phone app logs mood from voice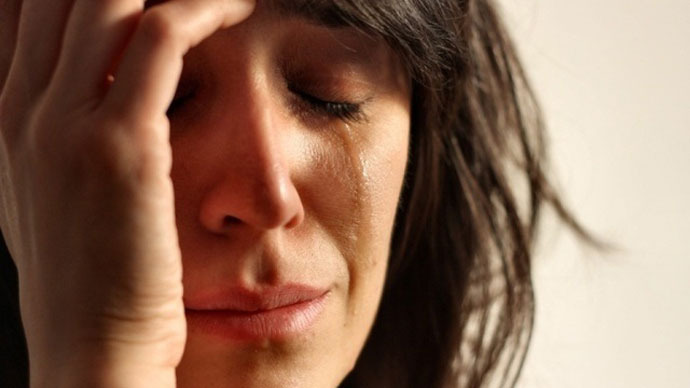 Therapy patients could soon be carrying a mood analyzer around with them in their pocket if the latest smartphone application aimed at mental health patients kicks off. The new application is designed to create a mood-map of a day.
The application, named 'Xpression', will be able to monitor tiny fluctuations in the tone of a user's voice, attributing emotions to what's being said during both phone calls and day-to-day conversations, as it remains on constantly.

'Xpression' is being targeted at the anxious, stressed or depressed, in a greater attempt to understand triggering situations. Frequently such patients are asked to keep a diary of their day. However, the new application will eliminate the need.

Using voice pitch as the driving tool for the app comes as no surprise since it was created by Matt Dobson and Duncan Barclay of UK-based EI Technologies, who previously founded a speech recognition firm.  Methods of voice-pattern emotion recognition are becoming a steadily popular area of research, and this new one hopes to detect annoyance, fear, calmness or frustration.

The application sends the information via WiFi or 3G to a secure cloud server. The cloud server would subsequently create a map of the patient's mood.  

The analysis can then be sent back to the patient who would reflect on the information and what they thought were the causes for their mood changes throughout the day. Results can then be later discussed with a therapist. Alternatively, it could also send descriptive lists of the times an individual's mood changed to the psychologist at the end of the day.

As the application only measures tone of voice, rather than what is being said, language will not be a barrier, according to Matt Dobson, of EI Technologies.

The application could even play a role in the analysis and treatment of illnesses such as Alzheimer's disease. Further clinical trials will be underway later in the year, and despite 'Xpression' not being launched with marketing in mind, many see emotion recognition technology as a chance to provide more individually-tailored services.

The US Department of Defense currently has an application called the T2 mood tracker which it updated earlier this month. It assesses the mood and mental stability of US soldiers, specifically after combat operations, and sends collected behavioral and emotional data to healthcare providers, which review their changes. However, it doesn't use voice recognition.

Samsung has also been working on the development of a smart phone that can detect an individual's mood by the speed at which a user types, how often backspace keys are pressed, or how much the device shakes.

You can share this story on social media: