Slump pushes students to the edge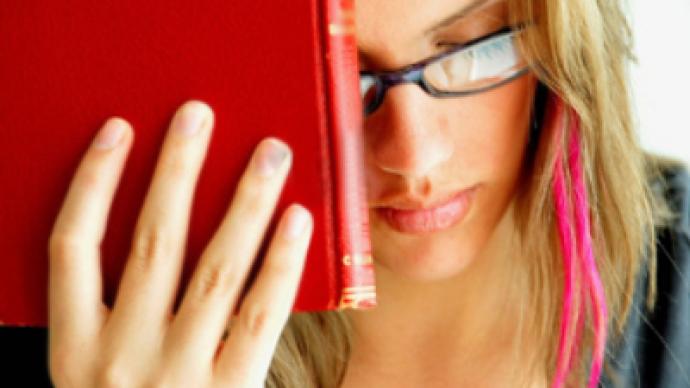 Students appear to be among the first to feel the consequences of the financial crisis. More than half of those attending college in Russia pay for their education. And many of those have now run out of money.
Higher schools are now considering allowing students to pay in installments rather than up front.
According to Rosstat, the Federal Agency of State Statistics, about 7.5 million students are educated in Russia. More than 50 per cent pay full fees.
In Moscow six out of ten students are educated on a pay-as-you-go basis.
Many of these are now asking whether they can continue with their degrees.
According to the Ministry of Education and Science, about 10 per cent of paying students have already asked if they can delay payment. The main reason for making such requests is that a parent has lost a job.
The head of Russia's Education fund, Sergey Komkov, blames the management of universities for the crisis. He says fees have doubled in the past three years.
Students, who had taken education loans, can be expelled from their universities if their banks stop transferring money to their schools' accounts. There are over 10,000 of such students around Russia.
Education for work or vice versa?
Statisticians estimate that the economic slump is affecting up to 30 per cent of Russia's third-level students.
Up until September, students usually tried to find work relating to their studies. Now they are ready to take any job that will prevent them from returning to the parental home.
One student captured the desperation felt by many with rhetorical question: "where can we go, when even specialists are being dismissed?"
Future physicists and economists are being driven to work as couriers and in supermarkets, just to make ends meet.
Meanwhile, sociologists say that some students may turn to crime in order to survive.
"Non-resident students may fall into illegal ways of getting money", sociologist Aleksey Grazhdankin warns.
And Students admit they sometimes steal when they have no money or no job.
Police say statistics on any rise in student crime are not yet available.
You can share this story on social media: