Greek students & police clash over education reforms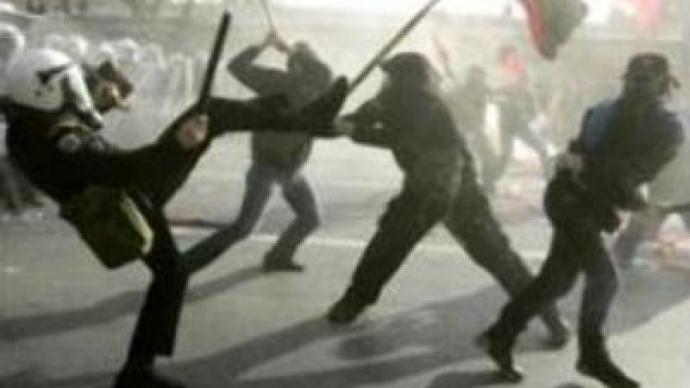 More than 20,000 students and academic staff have protested against education reforms on the streets of the Greek capital, Athens. At least 20 people are reported injured, and 40 were detained after clashes with police.
As the rally continued, hundreds of youths broke away from the main body of the rally and confronted police with Molotov cocktails. They smashed banks and stores while going on a rampage through the city centre. The police responded with tear gas.The clashes broke out as the Greek Parliament debated legislation to allow the establishment of private universities, and relax a ban on police entering campus grounds. It is the biggest crisis to face the conservative Greece's government since it took office 3 years ago.
You can share this story on social media: