Siberian man spends 3 years digging 60-meter tunnel to steal oil from pipeline (VIDEO)
A Siberian man siphoned off 30 tons of oil from a local pipeline after spending three years digging a 60-meter tunnel. His luck did not last long, though, as he was soon caught by police; he now claims the act was born purely out of curiosity.
The detained man confessed to having spent three years, from 2010 to 2013, digging the tunnel to connect a plot of land he owned with a pipeline belonging to a subsidiary of the Russian oil pipeline monopoly Transneft, according to the Novosibirsk regional police department. 
The man eventually made a tie-in and connected a hose to the pipeline, which carries oil between two Siberian cities, Omsk and Irkutsk.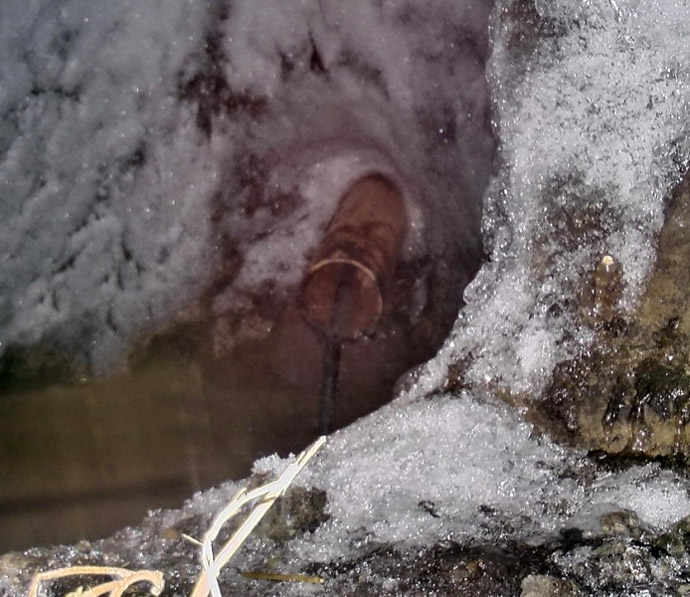 "Over a period of three months the man stole around 30 tons of oil. The damage done to the oil transporting company is 500,000 rubles ($16,200)," criminal investigator Yulia Khabibullina said.

Police have not identified the suspect, but said he is a 52-year-old businessman working in the freight traffic industry. In a video testimony posted on the police department's website, the man said he was motivated by scientific curiosity rather than monetary gain.

"My goal was just to see if I can do it or not. I once came across one man's thesis. I read it and that was my starting point," he said.

He described his digging routine, which kept him busy for three years: He progressed further underground every night after work, bit by bit, and also during the daytime on weekends.

"The process was hard. The soil was really troublesome. It appeared to be hard to dig. Water was constantly leaking. There was a lot of fuss," the man said, adding that his clothes were dirty all the time because of the digging.
The man also complained of having had to do the job alone, and that he had no one to advise him.

The suspect believes he was simply unlucky, as "it all took place too fast," leaving him no time to steal enough crude to compensate for the expenses involved in his caper.   
The businessman's bad luck has now been compounded by charges of large-scale theft leveled against him.

You can share this story on social media: