Medvedev tells cops to listen to the people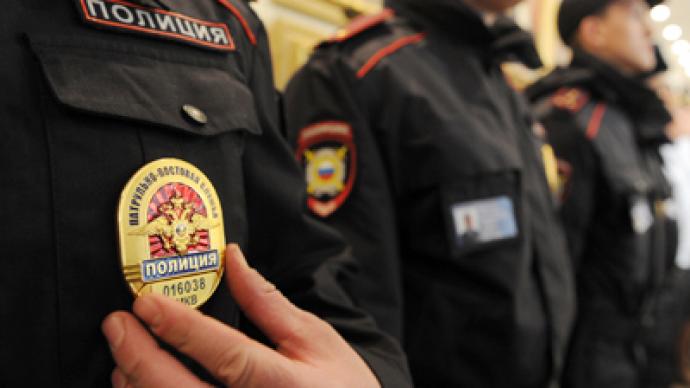 President Dmitry Medvedev has said that Russian police must pay more attention to media reports and investigative journalism as well as various structures of the civil activists.
Speaking at the Friday session of the Interior Ministry collegium in Moscow, President Medvedev said that police officers must respond to media reports even if the latter are harsh and emotional. He added that the professionals must not shrug off these reports even if they contain formal mistakes or incorrect legal assessments. "The press and the public report about a lot of outrageous facts that cannot be left without attention," Medvedev said.President Dmitry Medvedev also said that the work on the police reform will continue, but called upon the top police officers to realistically assess their agency's work. Medvedev told the policemen that now they have a well-written legal basis, possibly for the first time since the Czars. He added that the reform allowed to get rid of those who were a disgrace to the police profession and to fully use the staff's potential.The president told the police that the salaries and pensions in their profession were seriously increased during the reform but demanded an adequate response. "Of course we all await from the Interior Ministry officers an adequate perception of what was done – quality work and honest labor," the president said.However, the president reminded the police that the latest statistics showed no improvement in the crime situation – the number of cases of inflicting grievous bodily harm rose by 8 per cent, the number of murders grew by 4 per cent and the number of crimes committed in public places grew by 15 per cent.Medvedev said that the reform obliged the police to win back the trust of the citizens, not by propaganda, but by professional work and attentive and kind attitude to the people.In the end of the meeting Medvedev handed over state decorations to distinguished officers and to widows of those who died in the line of duty.The main stage of the Russian police reform was held in 2011. The new law on police came into force in March. The staff of the ministry was reduced by 22 per cent, but the money allowances and pensions for active officers were raised approximately two-fold. The police was also renamed into actual police instead of Soviet-time name Militia that was still in use until last year.
You can share this story on social media: