Three tons of seized drugs heat Siberian village for entire day (VIDEO)
Drugs police burned 3 tons of poppy seeds, 1 kilogram of heroin and 300 grams of synthetic drugs to heat the small village of Yagunovo in Russia's Kemerovo region for 24 hours.
"It is an unprecedented quantity, so we asked the local authorities if they would lend us their boiler room. And today the drugs are converted into warmth for ordinary citizens," said Vadim Voronyuk, a senior officer with the Federal Drug Control Service.
Officials burned 120 bags of drugs under constant police supervision. The quantity was enough to provide heat for 12 two-story houses, a school, a bank and a local arts center for 24 hours.
The opium seeds mixed with opium straw – both are precursors to heroin - were seized from Dmitry Khodokov, a Kazakh national, earlier this year, when he tried to smuggle them into the region. Khodokov, who already carried out a similar operation elsewhere in Siberia, has since been sentenced to more than 13 years in jail for trafficking.
In total, police evidence for 27 other criminal cases was incinerated.
While burning cannabis is likely to have produced intoxication in those stationed nearby, opium poppy seeds do not have that effect.
Official statistics for last year estimated that 8.8 million Russians are drug addicts, and claimed that the country's heroin market, one of the biggest in the world, is worth $6 billion annually.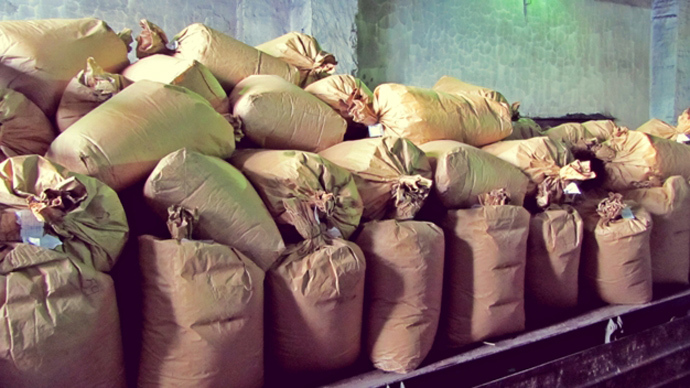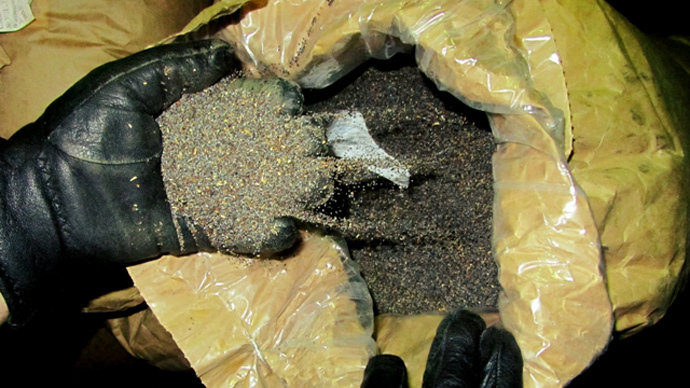 You can share this story on social media: