Making a hash of it: 700 cannabis workers hospitalized after getting high on the job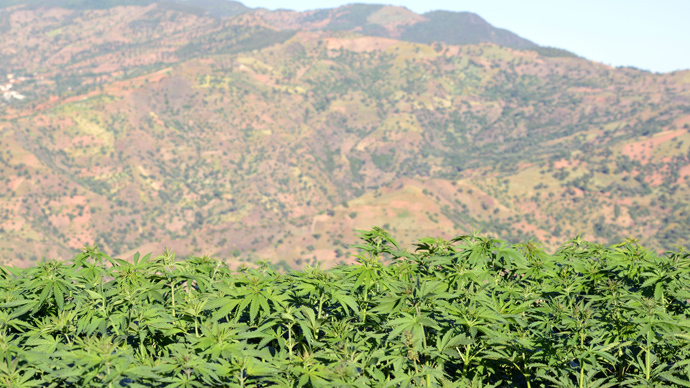 At least 700 cannabis workers in an Albanian village, mostly teenagers and women, have sought medical help after serious intoxication, according to local doctors.
The workers, all of whom tended cannabis fields near the southern village of Lazaret, experienced symptoms akin to "serious disorders from cannabis intoxication," Dr. Hysni Luka of a hospital in nearby Gjirokaster told reporters.
The symptoms were obviously related to the workers' jobs of harvesting, planting, pressing, and packing the cannabis, the doctor said.
"The patients, among them also teenagers and even children younger than 15 years, have suffered from bouts of vomiting, stomach pain, heart problems and high blood pressure," Luka told Albania's Top Channel TV.
Most of those affected by the hash fumes were women and teenagers.
Lazaret, which is heavily guarded by armed patrols, is close to the Greek border. It is the largest cannabis producer in the Balkans and produces an estimated 900 tons of the substance each year - worth around US$4.5 billion, AFP reported.
In August, two people were injured by stray bullets after police raided the farm in Lazaret.  After an exchange of gunfire between the officers and traffickers, 50 seasonal workers were detained. 
Albania is also considered a major transit route for drugs heading from other countries, such as Afghan heroin, into Europe. Last year police seized ten tonnes of cannabis destined for Greece and Italy.