Shooting rampage policeman hearing suspended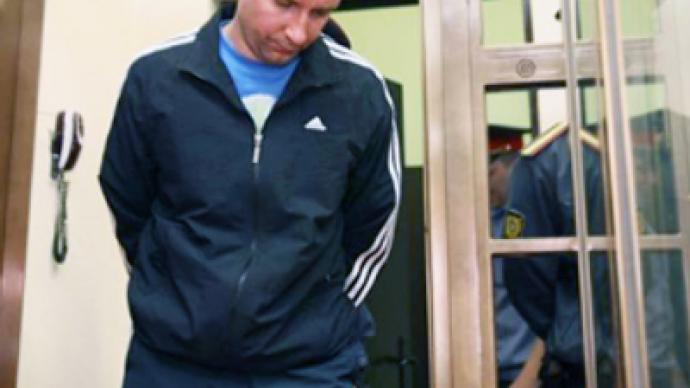 The first lawsuit hearing into the case of former police officer Denis Yevsyukov, charged with the massacre at one of the supermarkets in the Russian capital, has been postponed by a Moscow court.
The judge said one of the reasons for it was the absence of Yevsyukov: he is currently undergoing medical examination and thus was not brought to the courtroom.

Back in April, the policeman went on a shooting rampage, killing three people – a taxi driver who gave him a lift to the store, a cashier and one of the customers – and wounding six.
One of the wounded, 18-year-old Igor Gerasimenko, who was injured in the supermarket shootout, is suing the Moscow City Government and the Interior Ministry for over $160,000. Following the accident, Gerasimenko has undergone facial surgery, while in three month's time doctors also plan to extract a bullet from near his heart, explained the victim's lawyer Igor Trunov.
"The main point of the complaint is compensation for the damage caused by former major Yevsyukov,"
he said.
"There were two gun wounds and also the physical suffering that followed. The complainant has already undergone two operations with two more to follow, because one of the bullets still remains in his body," Trunov explained.
"We demand compensation for moral and material damage," he concluded.
According to Russian law, the authorities are obliged to pay for any damages inflicted by state employees.
The families of the three killed in the attack have already received compensation from the ministry.
Yevsyukov is currently in custody awaiting trial, and may be called to testify during the hearings. The victim's lawyer says he will insist that Yevsyukov's questioning is held by Gerasimenko himself.
You can share this story on social media: