Armored car robbery claims 2 in Moscow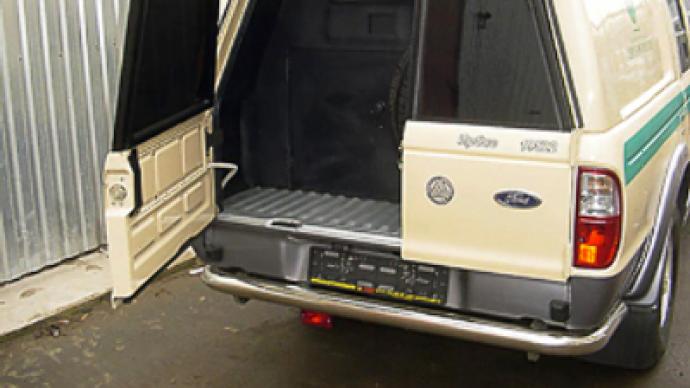 Two people have been killed following a failed armored car robbery in Moscow's centre.
The drama happened during the rush hour, not far from the Russian government building, the White House.
A gunman prepared an ambush before firing at armored car workers who were transferring sacks of money from one armored car into another. A fire-fight then began.
Eyewitnesses heard the shots and called police.
"At first, we thought that these flaps were just fireworks, but then it turned out that there were some injured there. Our security closed all the doors and we called for the police," Larisa Ilyicheva, a speech therapist at a neighboring kindergarten, told Channel One.
When the police arrived, one armored car worker was dead, while the attacker was seriously injured.
"I heard the shots and looked out of the window. I saw two men protecting another man who was lying, but still moving," recalled eyewitness, Roman Marulidi, explained to Channel One Russia.
The 28-year-old Muscovite later died in hospital.
This was the second incident of this kind in Moscow on Friday. Earlier, a group robbed a courier at one of Moscow's firms.
"The courier was driving on a road when three unknown men appeared, stopped the car, shot the courier, took a bag from the car and disappeared," an eyewitness told Newsru.com
The courier was injured, though not seriously. The criminals haven't been found yet. The amount of money stolen remains unknown.
You can share this story on social media: