Vietnam's deadliest tourist shipwreck in years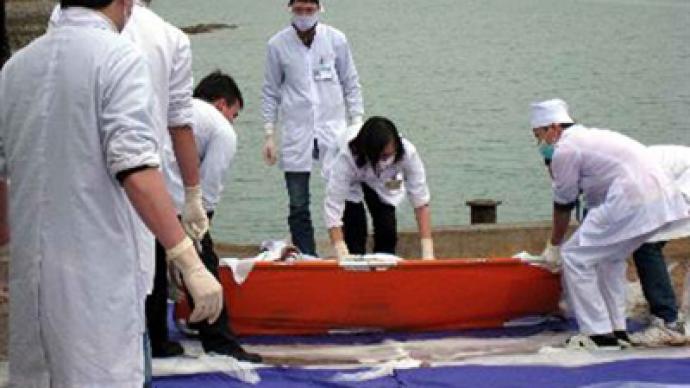 Tourists were among 12 people that died when a cruise boat sank in Halong Bay in northeastern Vietnam. Fourteen have been rescued.
The vessel sprang a leak in the rear, and went down almost instantly before dawn, at about 5 a.m. local time. Most of the people aboard were asleep in their cabins and couldn't make it out.There were 20 foreigners and six local crewmembers on board. Those who survived – nine tourists and six crewmembers – jumped into the water, where they were rescued by other vessels.Two Russian tourists, a mother, 49, and her daughter, 24, are among the dead. The ship's logbook also lists citizens of Australia, France, Germany, Holland, Italy, Japan, Sweden, Switzerland and the US as being aboard the wrecked vessel.It is the deadliest tour boat accident since the country opened up to foreigners 25 years ago.Halong Bay is home to Vietnam's most renowned tourist attraction, a fishery port in a harbor that comprises over 3,000 islands. UNESCO recognized Halong Bay as a World Cultural Heritage site in 1994.
You can share this story on social media: