Centuries-old shipwreck discovered in Black Sea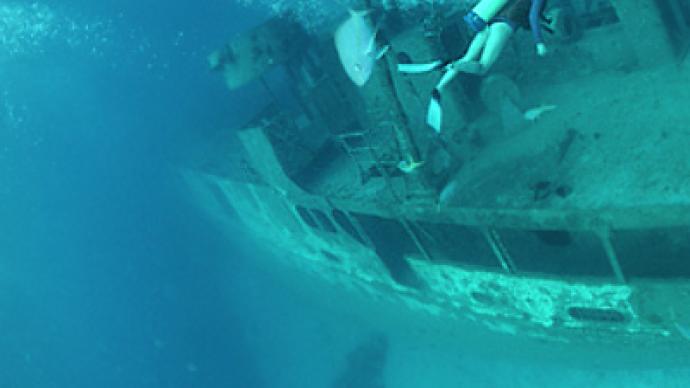 The well-preserved 30-metre long wreck of an 18th or 19th century sailing ship loaded with stone sheeting has been found on the floor of the Black Sea not far from the Crimean coast.
Archaeologists found the two-masted ship on August 17 at a depth of 140 metres, nine kilometres off the shore, while testing a remote-controlled, deep-submergence research vehicle.
"The deck covers are broken up and the cargo can be seen – that's marble or granite slabs. In those times, active construction was underway in Crimea, and we suppose that the slabs were intended to be used at the construction of one of the palaces on Crimea's southern coast," says Sergey Voronov, a top Ukrainian underwater archaeologist.
As for the cause of the ship's sinking, it must have been "quite obvious", Voronov said – "as both masts are broken and it is clear the raging storm did that. The wreck could have been caused by the displacement of the heavy stone sheets inside the ship."

Scientists have already given the wreck the nickname of "Grin's Brigantine" due to the ship's rigging and the similarity in appearance with the ship which prominent Russian writer Aleksandr Grin described in his "Scarlet Sails" story.
According to Voronov, there are no plans to raise the ship anytime soon.
You can share this story on social media: