44 killed across Iraq as attack targets Shia religious festival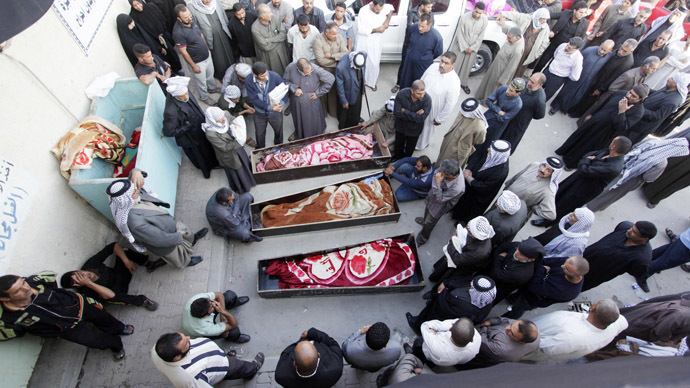 At least 44 people were killed and dozens were injured across Iraq on Thursday in a series of attacks against Shia pilgrims, including the suicide bombing at a religious precession in the east of the country.
A suicide bomber in a police uniform has detonated an explosives belt in a crowd of Shias during a religious holiday Ashoura in the town of al-Saadiyah, 140 kilometres (90 miles) northeast of Baghdad, killing 32 and injuring 80, AFP reported citing security and medical officials.
The pilgrims, who were mainly Shia Kurds, gathered to recreate the 7th century battle of Karbala and to celebrate the death of Imam Hussein, a grandson of Prophet Mohammad.
Most of the injured were taken to hospitals in Iraq's northern Kurdistan region.
"I was near a group of pilgrims and suddenly I heard a big explosion," Kadhim Al-Zarkooshi, a taxi driver who was wounded in the attack told Reuters, "then I found myself surrounded by corpses and wounded people, they were crying for help."
No terrorist group immediately claimed responsibility for the latest attack. However, the government blames Al-Qaeda for these bombings as the terror network often targets Shia and government forces.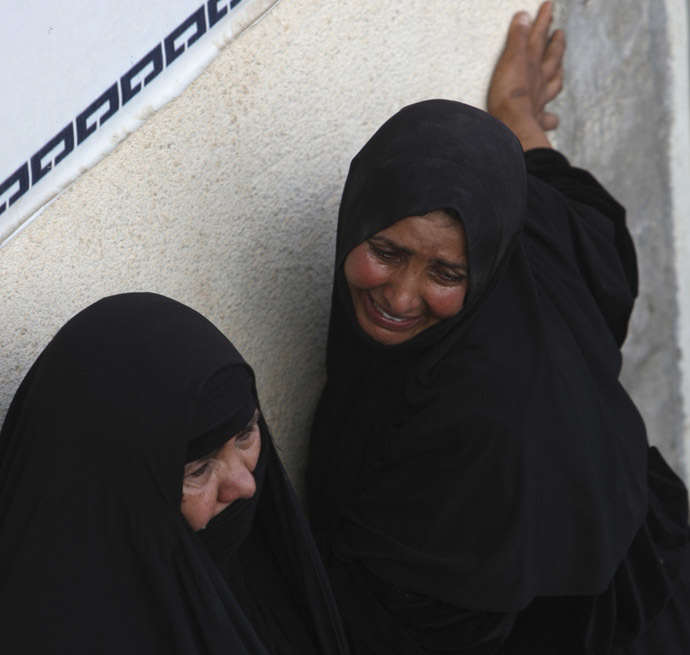 Ashoura is one of the year's holiest days for Shia Muslims. During the holiday the security forces usually impose high security measures in Baghdad and all Shia-dominated cities.
This was the third attack this day to target Shiites.
Earlier two bombs exploded simultaneously near the tents with food among the Shia passing through Hafriyah, a town in southern Iraq capital, killing nine. Violence near Baghdad and in Diyala's provincial capital Baquba left three others dead.
According to UN only in October 979 people - including 158 police and 127 military personnel - were killed in Iraq. Over 7,300 people were killed in violence-torn nation in 2013 alone, making it the deadliest year since 2008.
You can share this story on social media: