Sharon died without facing justice - Human Rights Watch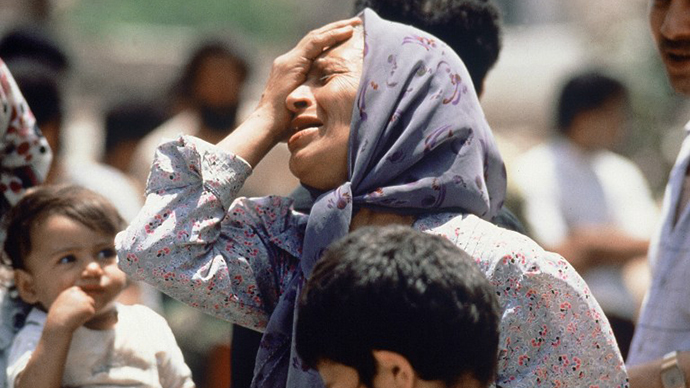 As world leaders send their condolences to Israel following the death of former PM Ariel Sharon, there are no tears shed among those who suffered most from his policies. Human Rights Watch says he evaded prosecution for crimes against humanity.
Ariel Sharon died Saturday at the age of 85, after spending eight years in a coma following a stroke in 2006. Lauded as a great military commander and politician by many in Israel, he is described as war criminal by many others.
Palestinians reacted to the news of the demise of their former arch-foe without any sadness. Some cheered and distributed sweets, while some prayed for divine punishment of the former Israeli leader who masterminded military offensives against Palestinians in Lebanon, the West Bank and Gaza.
Meanwhile, Human Rights Watch (HRW) issued a statement on Saturday, stressing that Sharon "died without facing justice for his role in the massacres of hundreds and perhaps thousands of civilians by Lebanese militias in the Sabra and Shatilla refugee camps in Lebanon in 1982."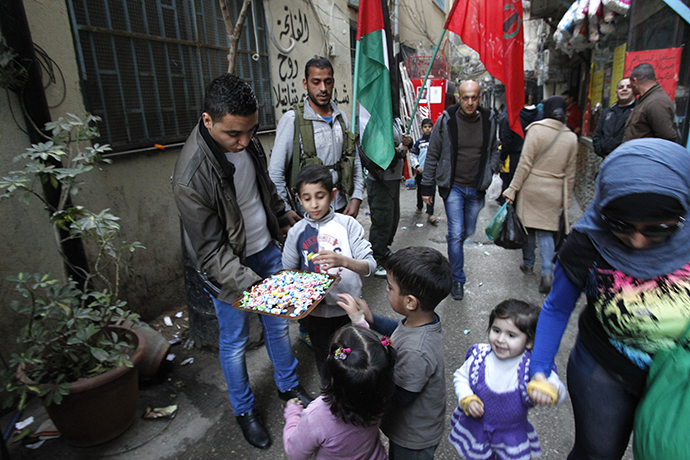 Back in the days of the Lebanese Civil War, Israeli-allied forces systematically slaughtered hundreds of Palestinians, three months after then-Defense Minister Ariel Sharon engineered the invasion of Lebanon.
In 1983, Israel's official commission of inquiry found that the "serious consideration… that the Phalangists were liable to commit atrocities… did not concern [Sharon] in the least." Sharon's "disregard of the danger of a massacre" was "impossible to justify," the commission said, recommending his dismissal.
However, no criminal investigation was ever conducted by Israeli judicial authorities. A case brought by survivors of the massacre to Belgium's highest court was dropped in 2003 following political pressure from Tel Aviv.
"His passing is another grim reminder that years of virtual impunity for rights abuses have done nothing to bring Israeli-Palestinian peace any closer," said Sarah Leah Whitson, Middle East and North Africa director at Human Rights Watch.

"May God torture him," a woman named Samia told AP in the Sabra refugee camp. "We should celebrate. We should be firing in the air."
Sharon also is viewed as the architect of Israel's settlement program in occupied Palestinian territories. Although in 2005 he ordered the evacuation of nearly 8,000 Jewish settlers from four settlements in the Gaza Strip and West Bank, some 500,000 Jewish settlers still live in unlawful settlements and the unresolved issue remains a key obstacle to peace in the region.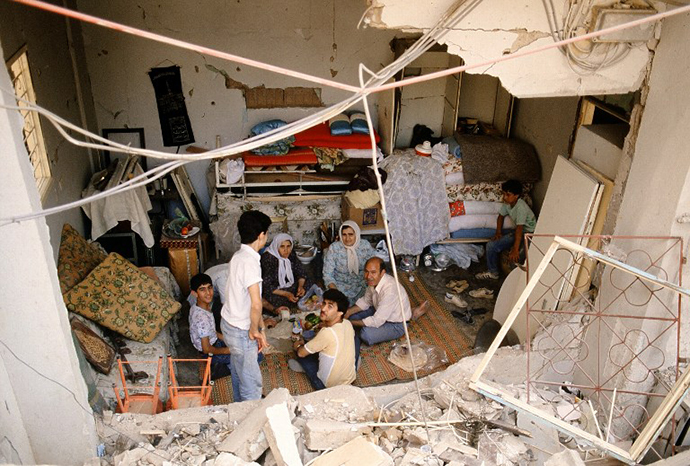 HRW also said that Sharon had escaped accountability for his role in expanding the settlements. The group said that "transfer by an occupying power of its civilians into an occupied territory is a grave breach of the Geneva Conventions, and a potential war crime."
In 2002, Sharon approved the construction of the security separation barrier along and within the West Bank. According to the Israeli human rights organization B'Tselem, 8.5 percent of West Bank territories will end up on the Israeli side of the barrier upon its completion.
"Since 2003, the Israeli military has subjected thousands of Palestinians who live in areas of the West Bank between the barrier and the 1967 armistice line (the "Green Line") to severe, discriminatory restrictions on their freedom of movement, with devastating economic and social consequences," HRW stated.
"For the thousands of victims of abuses, Sharon's passing without facing justice magnifies their tragedy," Whitson said.
You can share this story on social media: