More Israel disclosures in Snowden's trove of 'significant stories' – Greenwald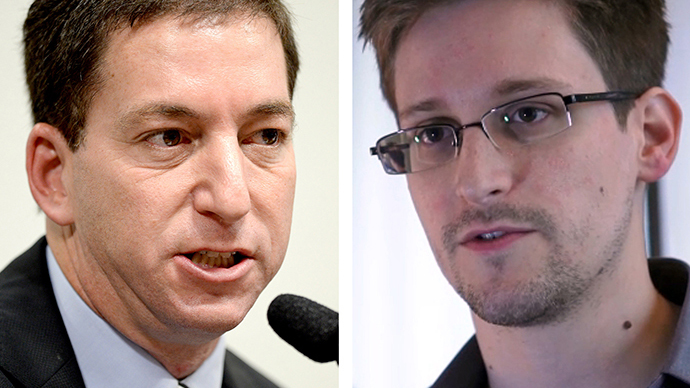 Glenn Greenwald, the investigative journalist who first published Edward Snowden leaks, said that the NSA whistleblower still has "a huge number of very significant stories to reveal," including those relating to Israel.
"There definitely are stories left that involve the Middle East, that involve Israel. The reporting is going to continue at roughly the same pace that has been happening," the former Guardian journalist said in an interview with Channel 10 television station that aired Monday night.
"I don't want to preview any stories that aren't yet published, but it's definitely the case that there are a huge number of very significant stories that are left to report," the Brazil-based Greenwald said, adding that the journalists will continue releasing stories "at roughly the same pace that has been happening."
"We have only had these documents for seven months, which, given their volume and complexity, is not a very long time," he noted.
Documents leaked in December by former NSA contractor, Edward Snowden, revealed that the US National Security Agency worked hand in hand with the UK's GCHQ to target email addresses belonging to the then-serving Israeli Prime Minister Ehud Olmert and Defense Minister Ehud Barak, among others. According to an exclusive report by the Israeli news agency, Debka, specializing in intelligence and security news, after 2009 Washington introduced "a high-powered, multilayered system of intelligence-gathering" – especially against Israel, about which neither Snowden nor the Israelis have been forthcoming. This system, the agency claimed, had a "single narrow focus: to pick up the slightest murmur or clue suggesting that Israel was about to launch an attack on Iran's nuclear sites, which it had threatened to do without prior notice to Washington."
"Listening in on the laconic conversations Prime Minister Binyamin Netanyahu held with Ehud Barak was not enough. What the spies were told to look for was out-of-the-way conduct, such as an order placed suddenly for a large quantity of aircraft fuel, or the import of an unusual amount of emergency medical equipment," Debka's report concluded.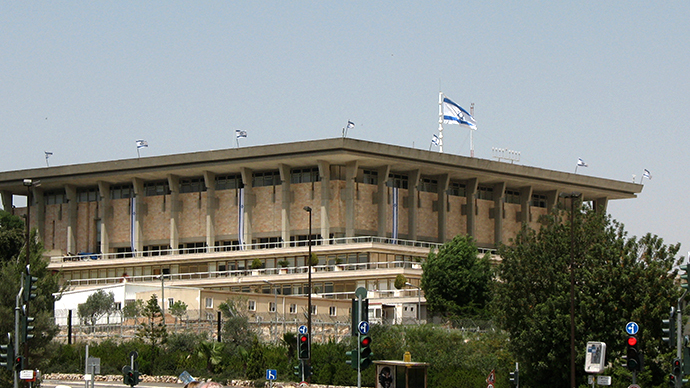 The NSA responded to media reports claiming it had spied on top Israeli brass by saying that it is "not going to comment publicly on every specific alleged intelligence activity," while NSA spokeswoman, Bernadette Meehan, added that the US "gathers foreign intelligence of the type gathered by all nations."
After Snowden's revelations top Israeli politicians demanded that the US stop "systematically spying" on Israel. Although Prime Minister Benjamin Netanyahu's Office at first chose to stifle the scandal, with the growing public outrage he has, however, demanded investigation into the matter. "In the close ties between Israel and the United States, there are things that must not be done and that are not acceptable to us," Netanyahu said speaking to the left-wing Likud party meeting in the Knesset on December 23.
A number of Israeli politicians and lawmakers said that Israel had to use the revelations of US spying to press Washington to free jailed Israeli agent, Jonathan Pollard, a spy jailed for passing classified material to Israel while working as a US Naval intelligence analyst. He revealed information that Iran, Syria, Iraq and Libya were busy developing weapons of mass destruction to attack Israel. The whistleblower pleaded guilty and received a life sentence in 1987. In 1995 Israel granted him citizenship, and has lobbied for his release since then. Pollard has already spent nearly 30 years in a federal prison, an all-time record, as no one in US history has ever been given a life sentence for a similar offense, whose average time is usually between two and four years.
Greenwald said Israel was "absolutely right" in linking the NSA spying to the Jonathan Pollard case because "it does underlie, underscore exactly the hypocrisy that lies at the center of so much of what the US government does."
"When the US government goes around the world criticizing other countries for spying on allies and prosecuting them, are they going to maintain that with a straight face when they're doing exactly that?" the journalist wondered.
Snowden's previous NSA files that made headlines across the world have revealed US operations targeting Brazilian President Dilma Rousseff's cellphone as well as Angela Merkel's.
"The United States government loves to claim that the value of surveillance is to stop terrorism. Does the United States government think that Angela Merkel is a terrorist or that Israel's democratically elected officials are involved in terrorism?" Greenwald wrapped up.
You can share this story on social media: