'Sexist' Saakashvili order sparks riots in women's prison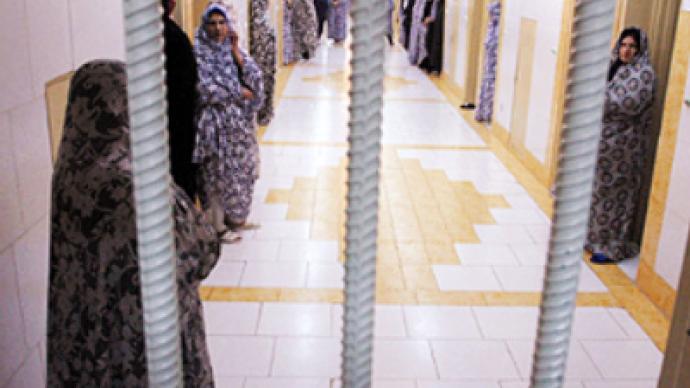 A group of Georgian female convicts who staged a riot following President Saakashvili's pardoning of 400 male prisoners, has gone on hunger strike. The women had been moved to another prison after Saturday's riot.
The group of female inmates, who nearly broke the gates on Saturday evening at Prison No.5 in Georgia's capital Tbilisi, has been moved to Prison No.1 in Rustavi, said Nana Kakabadze, the head of the non-governmental organization Former Political Prisoners for Human Rights. According to her, riot police were called last night to move the rebellious women to Rustavi.
"The women managed to call their relatives and ask for help. Violence was committed against the female inmates, according to our sources," she said.
Now, the female inmates are continuing their protest by going on hunger strike, Interfax reports. On Sunday, defence lawyer Gela Nikolaishivili, who is trying to hold talks with the prisoners, said neither human rights activists, nor defence lawyers are being allowed into the prison.
The riot sparked after Georgian President Mikhail Saakashvili granted pardon to about 400 male prisoners, while all but 23 women convicts remained behind bars. Georgian authorities fear riots could spread to other women's prisons in the country.
Georgian authorities said it would be totally impossible to meet the demands of the women in Prison No.5, as they wanted all of its prisoners to be granted pardon. Forty women there are serving sentences for murder, robbery and other grave crimes.
Earlier there were also reports claiming the rebellion at the Tbilisi female prison had spread to a prison in Zugdidi, but the office of the Georgian human rights commission said they were untrue.
You can share this story on social media: