Sex, drugs and gay marriage stimulate recovery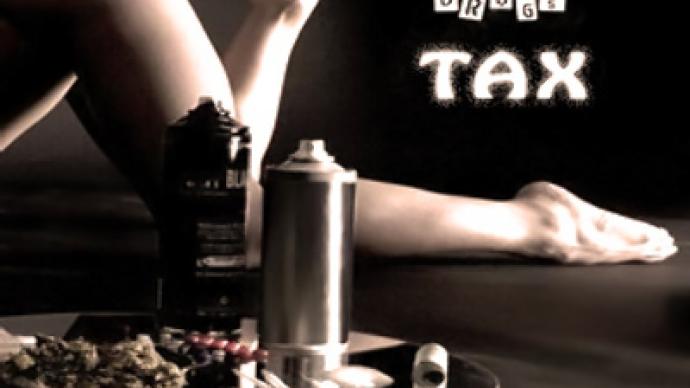 Gay marriage is profitable. Prostitution - taxable. Marijuana helps the budget. The deeper the crisis, the more American politicians are forced to think outside the box to fill their coffers.
A study from UCLA's Williams Institute found that same sex marriages boost the Massachusetts state economy by over $100 million. A second study confirmed that once gay marriage was legalized, young, affluent same sex couples were twice as likely to move to Massachusetts than before. Co-author of the study Gary Gates stated that "the timing of this movement to Massachusetts suggests that those couples were flocking to the first state to allow them to marry."
las, no such hope for California, as Proposition 8 banning gay marriage was affirmed last month. The Golden State is desperate to finds means to close its staggering $40 billion budget deficit. The solution? California politician Tom Ammiano has one:
"With any revenue ideas, people say you have to think outside the box, you have to be creative, and I feel that the issue of the decriminalization, regulation and taxation of marijuana fits that bill."
While California only allows the use of marijuana for 'medicinal' purposes, Ammiano introduced legislation that would allow anyone over the age of 21 to buy, grow and sell marijuana with states regulating and taxing its sale. The estimated revenue is at least $1.3 billion in taxes.
In Nevada, they are neither ready to legalize gay marriage, nor marijuana. Their solution? Prostitution. Las Vegas Mayor Oscar Goodman recently called to reopen the debate on legalization of prostitution in Nevada's largest cities, including his own. Prostitution is legal in rural areas of the state, but not in the large cities. Goodman stated that "those in the industry" believe that this could generate as much as $200 million a year in taxes. The Entertainment Capital of World is amongst the hardest hit cities in the US economic slump, with real estate prices falling by a third.
The state government is trying to make money wherever they can, however they can – as US President Barack Obama said:
"The answers to our problems don't lie beyond our reach. They exist …in the imaginations of our entrepreneurs and the pride of the hardest-working people on Earth."
In Massachusetts, Nevada and California, many concur.
You can share this story on social media: