Mafia plotting to crash Serbian Air Force One – Interior Ministry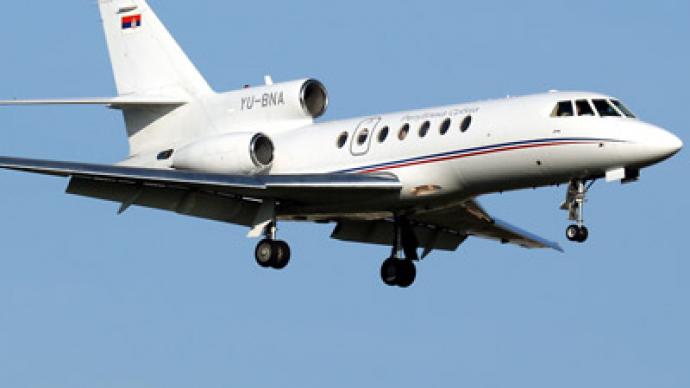 Mafia-linked criminal gangs have been trying to sabotage a Serbian government aircraft with the country's top officials on board, Serbia's Interior Ministry announced.
A special investigation has produced evidence that the mafia is planning to hire staff among the aircraft's maintenance personnel to set up a malfunction in the plane in the hopes of it crashing after takeoff. The aim of the mission, investigators believe, is to take out top government officials during an international trip.The Serbian government employs two planes – a Falcon 50, made in 1981, and a Learjet 31A manufactured in 1991. The Falcon 50 remains the main choice of air travel for the head of state. In recent years, both aircraft repeatedly suffered minor and major faults that sometimes led to the disruption of Serbian leaders' foreign visits.Because of the fragile condition of the planes, the investigation believes it would be easier to conceal the criminal actions given the constant maintenance issues dogging the aircrafts.Despite the revelations of the threat, Serbian Prime Minister Ivica Dacic and First Deputy Prime Minister Vleksandr Vucic agreed to continue foreign visits. On Thursday, Dacic was in Dublin. When told about the threat, the prime minister decided to return to Belgrade despite the safety concerns."I do not care," Dacic told Serbian RTS. "I have responsibilities and I have to go back home."
You can share this story on social media: